Folders are a unique and innovative way to set up your app and web community on the Disciple platform. Folders are set up in the Console and they can do some pretty neat things:
Folders are a space for you to upload various content. This includes:
Links to external sites that can be opened in-app.
Media files, such as: Photos, Videos and Audio files.
Articles that you've created.
PDF's.
You can even use your folders as part of an intricate navigation for your members. Subfolders can easily be created within one folder (learn more about this here).
This functionality means that you can get creative and store things such as podcasts, courses, books, resources, blog posts, promotions, link to your online shop, the possibilities are endless! 🤩
Folders are set up in a hierarchy structure. You will automatically have 1 top level folder set up. Then you can start setting up sub folders for different types of content: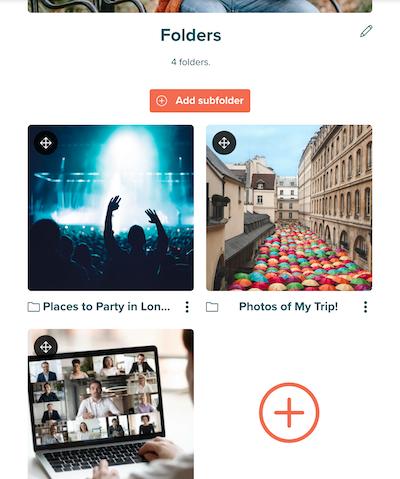 There's no limit to the amount of folders and subfolders you can have, and you can even have folders that act as buttons, linking to different areas of your community 🤯.
Ps:
Did you know that you can even make certain folders available only to members with certain subscriptions? Why not find out more here.