Empower content moderation within your community by making group administrators easily identifiable.
We know content moderation and the ability for members to quickly flag inappropriate content or behaviour is detrimental to a community's growth.

Whilst investigating and tackling challenges with new member onboarding we also found quickly applicable improvements to moderation.

Please keep in mind this is a complimentary piece to the "Improving community onboarding by highlighting new members" article.

As such, it's highly advised to read the previous one before proceeding further.

Now, just as a reminder, you can find the list of key challenges affecting new member onboarding below:
Returning members don't know who is new to the community or a group
New members can feel lost during their first user experience

"What should I do next?"
"Who do I contact?"

Members don't know whom to reach out to when they see something's wrong
Members don't have a clear space where they're suggested new people to connect with
We'll be focusing on the second problem from the list above but would also like to seize this opportunity and address the third one as well.

Our goal is to empower hosts and members alike by allowing the whole community to quickly and easily find group administrators.

Here are the solutions we've put in place.
Listing group admins on the "more info" page of each group.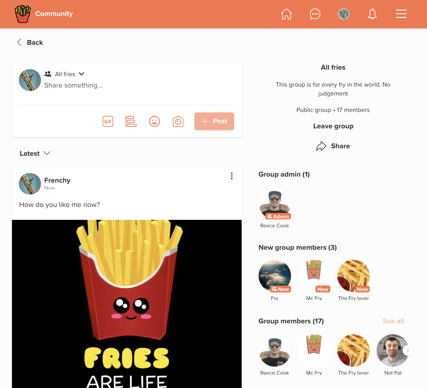 .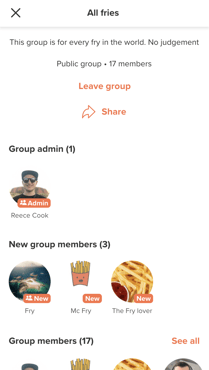 As you can see we list group admins in a very similar fashion to how we highlight new members of a group.
Adding the "group admin" badge to posts.

We've decided that it would be beneficial if posts by group admins would be also labelled accordingly. This is why any post made by a group admin will contain the "group admin" badge to make them easily identifiable.
⚠️When a community member is new to a group but also has group admin permissions, both badges are shown on posts.
Highlighting comments by group admins.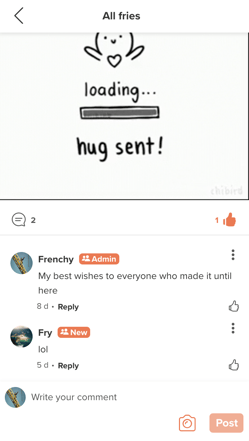 But why stop at posts only, aren't comments just as important?

This prompted us to display the "group admin" badge on comments as well. We think this will allow members to reach out to those capable of moderating a heated conversation more easily.


⚠️When a community member is new to a group or the community but also has group admin permissions, then only the "group admin" badge is displayed. We think it's the most important one to display. In a future iteration, we will let hosts decide on the priority order.
How to set this up
It's quite simple. On your console, under each group you want to add this functionality for, you will need to enable "Highlight group admins" as per the image below: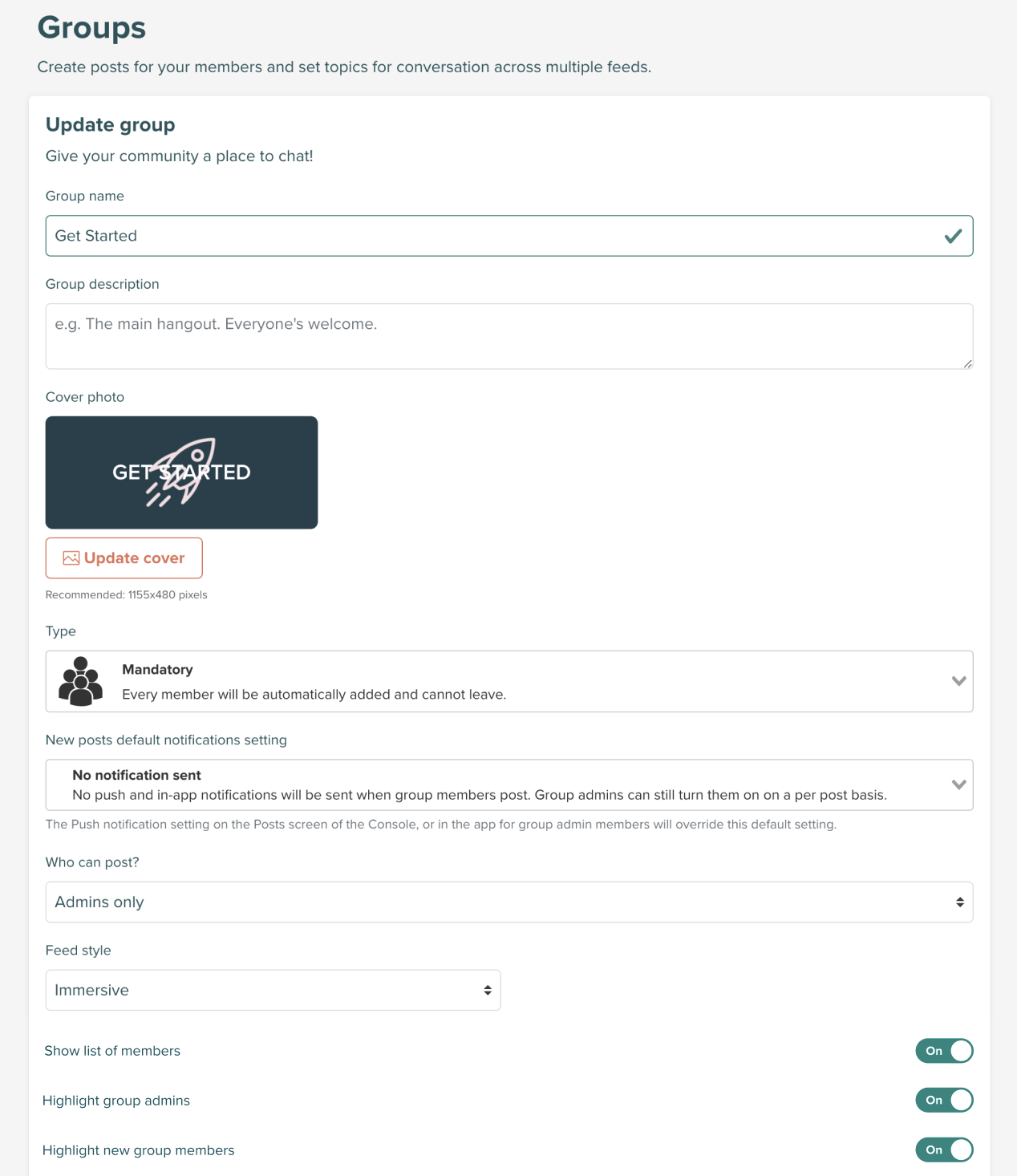 NB: Please note that any newly created group will have this feature turned on by default and any previously created ones will not.
FAQ
What happens if I have more than 4 group admins?
If a group has more than 4 admins to display then the list will be scrollable and a "See all" button will appear at the top of the list.

Can I adjust this setting on a per-group basis?
Yes, you most certainly can. The feature will be turned on by default for any newly created groups but you can customise it for each one individually.
Will a "group admin" badge be displayed if a group has this feature disabled?
It won't, no. If you turn this feature off for a group then none of the above (the list on the more info page, the badge on a post and the badge on comments) will appear for it.