Did you know that you can make a member an admin of one of your groups, giving them powerful features to help you in your community.
As a group admin your members will be given access to features that are normally reserved for the Console and the Hosts (that's you), such as scheduling a post, Live-streaming via RTMP, disabling and enabling comments, pinning and unpinning a post, and un-publishing a post if needed. These features are designed to allow a group admin to assist with the management and moderation of your community.
Group admins will only have these features available to them for the specific group they are an admin for.
Coupling these Group Admin features with the Moderator privilege will make for a powerful ally on your journey to building an incredible community! But be mindful, you don't want to hand this access to any member, it has to be someone you trust to uphold your vision and maintain your communities values.
Ok, I'm in! How do I enable this?
Find the member(s) you want to give extra permissions to. To do this, simply click on 'Members' in the Engage section, found on the left-hand menu of the Console. From there you can either search for them by using the search bar or you can manually scroll through your member list until you find the member(s) you're looking for.
Click on their account and you'll be taken to their individual profile. From here you can click the 3 dots next to the name of the Group you want them to be an admin of, and select 'Make Group Admin'.
Yup, it's really as simple as that! Your new Group Admin is now ready to help you moderate your community.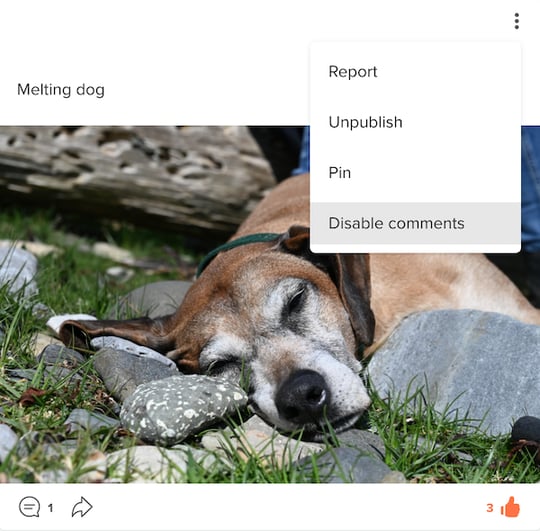 Just make sure they're moderating the right content!