Grab your members attention through our alternative full-screen posting feature: The immersive wall.
The immersive wall allows you to post full screen visuals as an alternative way to update your members with exclusive content. Working similarly to the group feature but instead of a traditional posting feed, you can upload your posts containing either images or videos with minimal copy which are viewed in full screen and can be swiped through.
Members can view your exclusive image and video content in full view. If a link is added to the post, all your members have to do is swipe up to be taken to the desired url.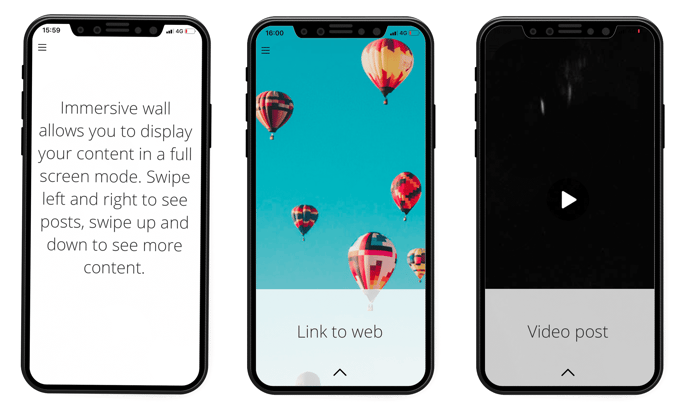 To learn how to post on the immersive wall, take a look at our guide here.
__________________________________________________________________
Looking to create your own community app? Contact our Community Experts - info@disciplemedia.com
Need help with your existing Disciple powered community? Contact our Customer Support team - help@disciplemedia.com