Your choice of assets gives your app it's identity, enables it to stand out, and creates a sense of belonging for your community.
Every app on the Disciple platform has its own brand and feel. Creating this identity starts with the choice of a few simple assets. You may already have clear branding that you wish to adapt to use in the app. Alternatively, if not, this is your chance to get creative and build a fantastic brand for your community. We recommend spending some time to get these right to best fit your app's purpose.
All you need to get started are these assets...
1. App icon (2048 x 2048 pixels, PNG format)

Although you've been asked for a high-resolution icon, most of the time, your icon will be shown amongst many others in a grid of many other icons on a small smartphone screen. This means that your icon must be scalable, recognisable, unique, and consistent with the rest of your app.
The following articles will help you if you're struggling to decide on or create an icon: Buildfire, Smashing Magazine, and Creative nerds.
2. Color Palette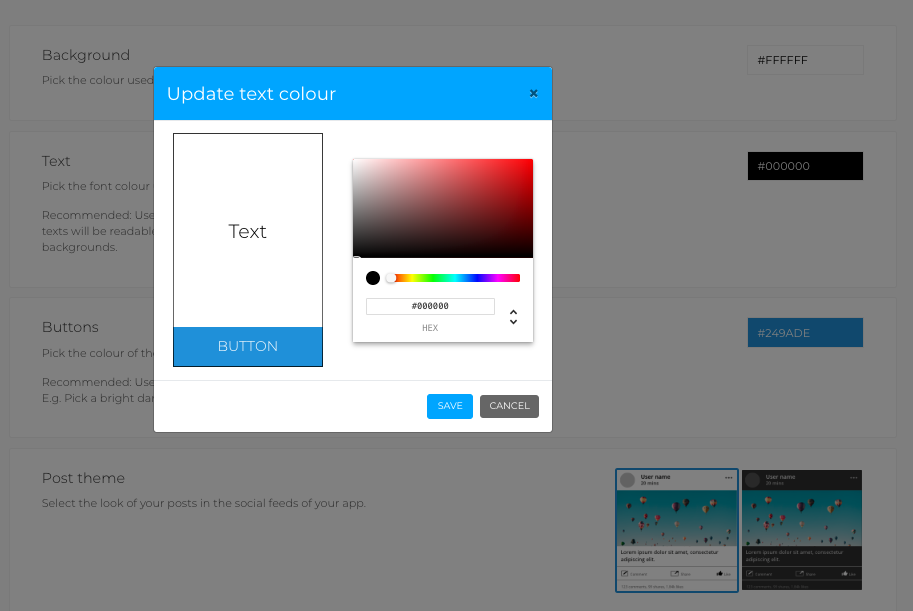 The colour palette for the app uses just three basic colours:
Action button/highlight colour - used for buttons & other call outs
Background colour - this is the border area behind the posts and behind your folders
Text colour - the colour of the text in your menu, folders, and posts
These must be in HEX format e.g. #000000 for black (Convert to/from RGB)
Try this palette tool from mycolor - type a colour, hit generate, and scroll down to see the palette types
3. Launch screen (1242 x 2208 pixels, PNG format)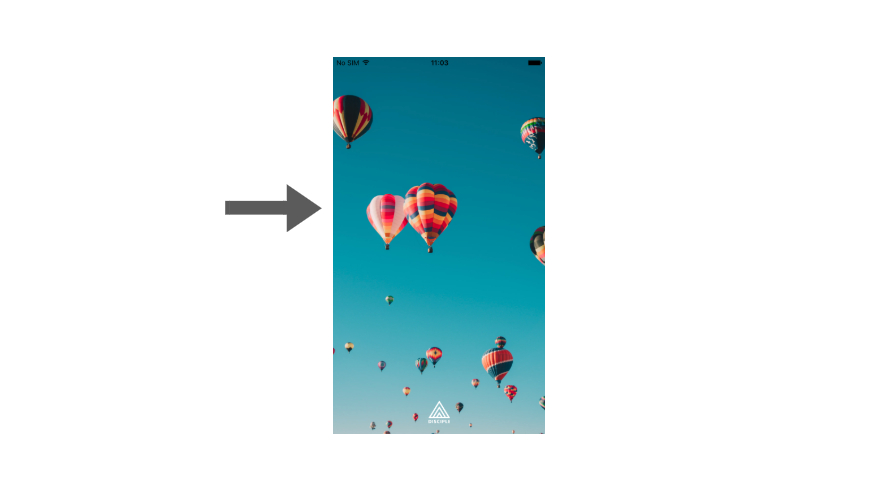 This screen appears when your app launches, it's also behind the signup page and welcome screen.
4. Header logo (2944 x 1656 pixels, PNG format )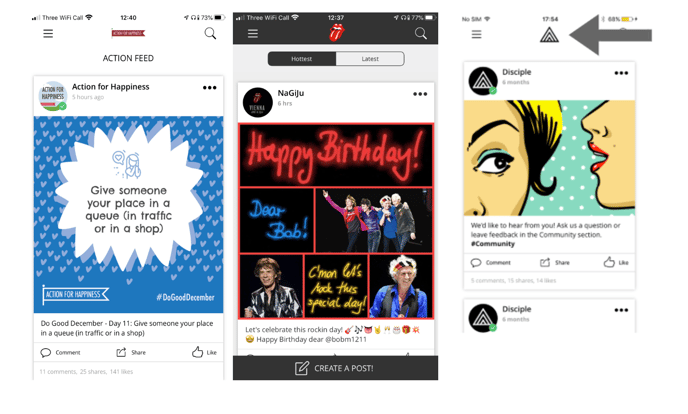 A beautifully centered logo that sits at the top of your feeds. Pro tip - if you use text in your logo, make sure it's readable font and colour.
​5. Android notification icon (96 x 96 pixels, PNG format on transparent background)
This is your opportunity to customise the notification icon that will appear on the left of the status bar on Android devices when a new notification is received.
​If you don't have the final version of all of these assets available, don't worry! We can work with what you have (or you can rope in that creative friend who owes you a favour).
__________________________________________________________________
Looking to create your own community app? Contact our Community Experts - info@disciplemedia.com
Need help with your existing Disciple powered community? Contact our Customer Support team - help@disciplemedia.com