Your assets give your community its identity, makes it stand out and helps create a sense of belonging for your community.

Every Disciple community has its own brand and feel. Creating this identity starts with the choice of a few simple assets – these are things like images, logos and colour schemes.
You might already have your own branding that you can adapt for the platform. If you don't, this is your chance to get creative and build a fantastic brand for your community. We recommend spending some time to get these right to best fit your community's purpose.
These are the assets you'll need to get your community started:
1.

App

icon (2048 x 2048 pixels, PNG format)

An icon is what your members will see when they search for your community in app stores and if they've downloaded your Mobile App onto their device. Your icon is a different asset from your logo, but most icons contain the relevant company or community's logo.
Your community icon will often appear to members among many other icons. For this reason, it's important to make it something unique and easily recognisable. Here are a couple of quick icon creation tips:
Try to avoid adding words to your icon – it can be almost impossible to read whole words when they're shown on a small screen (like a phone).
Keep your imagery basic – anything that's too complicated or has a lot of colours won't stand out on your members' screens. If you can, limit your palette to two or three colours.
Use the same colour palette you use for your brand – this consistency will help your members identify your community.
For more tips on how to create your community's icon, check out these articles:
2. Color Palette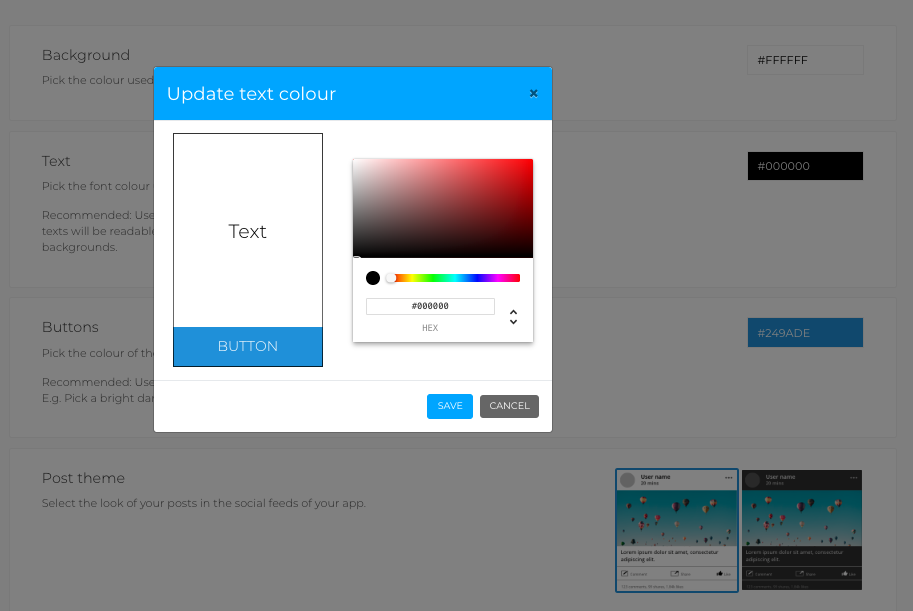 For your Mobile App community you'll need to choose 3 colours for your palette. These colours will be used for:
Action button/highlight colour – used for buttons and other callouts
Background colour – used for the border area behind the posts and behind your folders
Text colour – the colour of the text in your menu, folders and posts.
When you've chosen your colours you'll need to input the HEX code to your Console. If you only have your colours' RGB codes you can convert them to HEX.
You can also use this palette tool to create your own palette based on a beginning colour.
3. Launch screen (1242 x 2208 pixels, PNG format)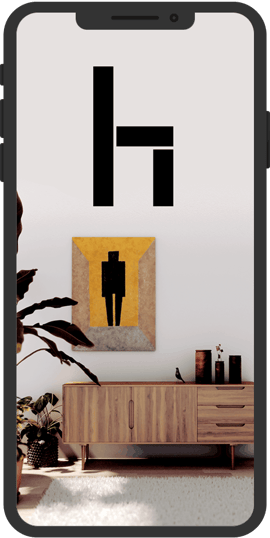 This is the image that will appear when your Mobile App launches. It's also what appears behind the signup and welcome pages.
4. Header logo (2944 x 1656 pixels, PNG format on transparent background)

A beautifully centred logo that sits at the top of your feeds. Pro tip – if you use text in your logo, make sure it's readable when the logo is in this small format.
​5. Android notification icon (96 x 96 pixels, PNG format on transparent background)

An icon appears for Android phone users alongside notifications. It's a good idea to use the same image here as your header logo or app icon.
​If you don't have the final version of all of these assets straight away, don't worry! We can work with what you have.
__________________________________________________________________
Looking to create your own community app? Contact our Community Experts - info@disciplemedia.com
Need help with your existing Disciple powered community? Contact our Customer Support team - help@disciplemedia.com