Your community is built on the value of the content that you provide. If you supply exciting, relevant content to your members, your community will grow and you'll see engagement.
We have put together some general resources to help you develop your content.
Most of these resources are free or free once you've registered. Be aware that you may need to attribute photography, video, or music, depending on the license.

We created this list of resources to save you time when producing content; if you are looking for ideas for types for content please look at this article.
Resources
Emojis
Unicode emojis are a quick way to brighten up posts and draw the eye to parts of texts. Be aware that emojis look different on different platforms (some more unusual/newer ones won't be supported at all).
Xah Lee unicode emojis http://xahlee.info/comp/unicode_emoticons.html
Text Styles
Many text-based platforms like Linkedin, Facebook, and Disciple are limited to a single font for consistency. However, there are ways of bypassing this limitation using Unicode characters. Like emojis these are built into the unicode system. Unicode contains characters designed for specific purposes, like mathematics, that can be substituted for normal text to create the different style using a tool like this one from Qaz.
Photography & Images
Use photos to make posts pop. You should choose photography themes, styles or color palettes to create a cohesive feel.
| | | |
| --- | --- | --- |
| Resource | Good for... | Link |
| Pixabay | Great landscape and mixed images | |
| Flickr CC | Creative commons images on specialist topics e.g. sports | |
| Unsplash | Nice mix of high-quality images | |
| Pexels | High-quality images including humorous ones | |
| Gratisography | The place to go for funny images and also a mix of others | |
| Raw Pixel | Theme pack downloads can save a lot of search time | |
| Life of Pix | Portraits, architecture & international photos | |
| Pikwizard | General photos, nice patterns, & backgrounds | |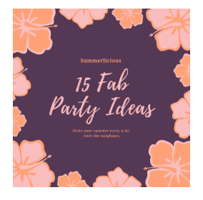 Text on Images
Quick ways to overlay text on images without Photoshop etc and to add fun elements. These all require a log-on and you will get nagged to upgrade, but they are great tools. As a side note Powerpoint also does this well, just group and save images with text export the slides - Powerpoint is great if you've got a lot to do as you can duplicate slides and easily create themed decks.
| | | |
| --- | --- | --- |
| Resource | Good for... | Link |
| Canva | Bright and interesting designs | |
| Pablo | Access to lots of background stock images | |
| Desygner | Lots of premade templates | |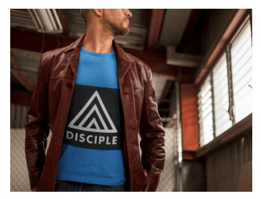 Mockups
A great cheat tool, mockups allow you to create visually attractive images with a minimum of artistic ability. Use them for announcements, to make an app or software more interesting or to sell community-branded merchandise.
| | | |
| --- | --- | --- |
| Resource | Good for... | Link |
| Mockup World | A mix of tech, product, and poster mockups. It also has some animated mockups | |
| Mockup World HQ | A well-organized site with lots of free mockup under various categories | |
| Placeit | Online mockup generator with some free templates | |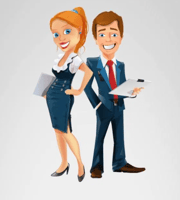 Vector Images
You'll have to save these in PNG format to use them in your community (use free software like Inkscape to edit and save it if you don't have Illustrator). Vectors can be a good way to give your community a distinct image.
| | | |
| --- | --- | --- |
| Resource | Good for... | Link |
| Vector Characters | Lots of interesting characters (there are also some cute Premium sets if you don't mind paying) | |
| Vector stock | A real mix of all kinds of vectors | |
| Vector4free | All kinds of images (check the details of each image to see if you have to attribute it) | |
| Pimp my Drawing | Only one kind of style - very distinctive | |
Stock Video
Video can make a real impact if used well, but it's time-consuming (and expensive) to produce. Mixing stock footage and your own video is an excellent way to get a polished look with less effort.


| | | |
| --- | --- | --- |
| Resource | Good for... | Link |
| Pexels Video | There is some really professional video here from drone videos to moods | |
| Cute Stock Footage | Stock footage combined with elements such as light leaks | |
| Stock Footage 4 Free | Beautiful timelapse and countryside video amongst others | |
| Ignite motion | Animations, looping images, and backgrounds in one handy place | |
| Videezy | A mix of video and After Effects templates, note that Pro ones are not free | |
Animation Makers
Using online animation tools enables you to create eye-catching posts and explainer videos. The main disadvantage of the free tiers for all these services is that they put a watermark on the video. If you're a Powerpoint master you can also export slides as video to create simple animations.
| | | |
| --- | --- | --- |
| Resource | Good for... | Link |
| Powtoon | Good range of cartoony and photo-based animation | |
| Renderforest | A few different distinctive styles including an app toolkit | |
| Animaker | This has a good animated infographics maker amongst other things | |
Stock Music
Add stock music to a video, use as a bed for a podcast or play it as in-app music. Also, don't forget that Spotify integrates with the Disciple platform, so if you want to legally add music from your favorite artists you can create a link like this https://open.spotify.com/artist/4lLHPTUm69piEk8oCeQUcu using the three dots menu … in the Spotify web player.
| | | |
| --- | --- | --- |
| Resource | Good for... | Link |
| Free stock music | Mostly free music that covers lots of genres | |
| Adam Vitovsky | Once particular musicians work, there are packs available to buy if you want more | |
| CCMixer | Plenty of music here from many different artists | |
__________________________________________________________________
Looking to create your own community app? Contact our Community Experts - info@disciplemedia.com
Need help with your existing Disciple powered community? Contact our Customer Support team - help@disciplemedia.com