These are the simplest ways to generate revenue from your app.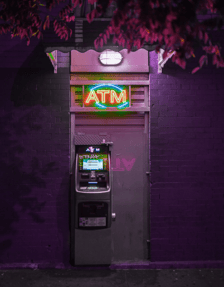 If you choose to monetize your app, there are many ways to do this with the Disciple platform. This includes:
Note
All revenues coming from subscriptions, in-app purchases or Price Downloads are subject to App Store 30% tax. Clear attempts to bypass these e.g. by having a subscription on a website will stop Apple from approving your app. Talk to us if you are unsure about any monetization option.
Disciple doesn't take any commission from your revenue, and all app payments will go through your own Developer Accounts.


1. Subscriptions
You can utilize the following payment models for your app:
• Free - free access to the app
• Freemium - having some of the app free and a single subscription to give access to one or more sections of the app
• Premium - charging a subscription for access to the whole of the app
If you choose to use a subscription model, there are two ways of offering this:
Free trial - that auto-renews
A limited free trial of 7/ 30/ 90 days with member's payment details taken at the start of the free trial. This means at the end of the trial, if subscription is not cancelled, the payment will automatically renew. This is a standard model as seen in Spotify, Netflix and Amazon.
Free trial - that cuts access unless they pay
However, you may decide to give members free trial without taking their payment details. This means that when the trial is over, the members will lose the access to the premium content in the app and will need to upgrade to a subscription to regain this access.
2. In-App Purchase (IAP)
Whichever model you go for you can also add in-app purchases (these are one-off purchases)
• The in-app purchase unlocks a section of the app and future content that gets placed in these sections (good for courses or paid support)
• An individual or group of files unlocked by an in-app purchase (good for ebooks or music albums)
Some success apps offer low-cost subscriptions (often annual) with in-app purchases for premium content (e.g. courses included in the subscription, but the full course textbook downloadable as an ebook)
​3. Paid app download
Users pay upfront to get the app. This works for apps that have a very clear value proposition that can be explained before purchase.
Please note when choosing all app pricing, it must be selected out of the Apple Pricing Tiers – see the full list here.
4. Apple/Google Pay (for physical purchases and donations)
For physical purchases, you are able to accept payment using Apple & Google pay. These methods are currently subject to 3-5% commission.
Donations - not for profit organisations can use the Apple Pay platform to accept donations (Apple use this to check that donations only go to real nonprofit organizations so other donation methods are not allowed, but the link can fall back to a website if the Apple Pay fails). For the Apple Pay for donations approval see this link https://developer.apple.com/apple-pay/nonprofits/
5. Sponsorship & Advertising
You may choose to partner with a brand to sponsor your community. You will be able to offer the following app placements:
Sponsored post. The post will be marked as sponsored to differentiate from standard posts. The post can have action button (for example Click Here, Find Out more) allowing members click on additional material hosted on separate url (for example, a web store)
Pre-roll video. You will be able to add a brand video to play before the video post
Landing page - a portrait image displaying branded content to appear once members open the app
The brands own feed. The brand can have their own feed within your app menu with the same functionality as the host feed
The Disciple app platform doesn't support ad platform insertion as these dramatically reduce app store ratings and user retention. Instead, we recommend choosing and working with a few relevant partners to sponsor your community.
6. Affiliates
There are a variety of affiliate programs that can be used in an app. Generally, these work using custom links. For example, Amazon offers commission on purchases made through their affiliate programs:
https://affiliate-program.amazon.com/
https://affiliate-program.amazon.co.uk/
https://affiliate-program.amazon.com.au/
Using voucher codes or discounts helps motivate buyers and increases affiliate revenue.
7. Store links
Linking to online stores is an easy way for existing brands to raise revenue from communities, there are four types of online store that can be
You own online store - if you've got an online store link to it and offer exclusive deals for community members
Your section of a shopping platform - eBay, Amazon or etsy
A branded store - created and managed by a supplier and simply branded as yours, for example those using https://www.stackcommerce.com/
An on-demand service - from merchandise, and clothing to books, on-demand services allows you offer products with no overheads. Suppliers include: https://www.printful.com/merchandise-on-demand
https://www.printful.com/print-on-demand
Monetizing a not-for-profit community
Not-for-profit communities can generate revenue to support the community if this is done carefully, transparently and in a way that doesn't disrupt from the purpose of the community. For example, allowing them to purchase community branded merchandise or recommending books using an affiliate linkz.
If you have more questions about monetizing your app please don't hesitate to get in touch with us.
If you're thinking about launching your own mobile community, please get in touch with us now.
__________________________________________________________________
Looking to create your own community app? Contact our Community Experts - info@disciplemedia.com
Need help with your existing Disciple powered community? Contact our Customer Support team - help@disciplemedia.com