Discover how best to utilise Profile Fields to not only encourage your members to share information about themselves on their profile but to also segment your membership through the Console.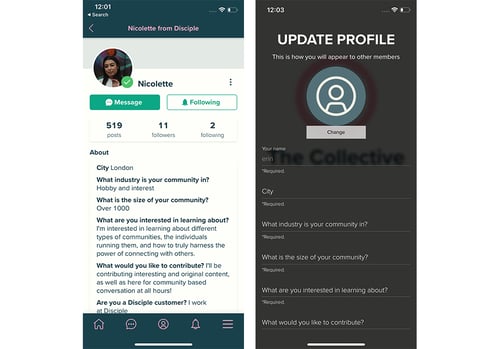 To access this interface for customising your Profile Fields go to your "Profile Fields" page in the Console.
Next, you'll see a page where you can add a profile field. If you already have Profile fields setup for your community they will appear here. Select "Add profile field" to add a profile field. Once you do you'll see a page like this: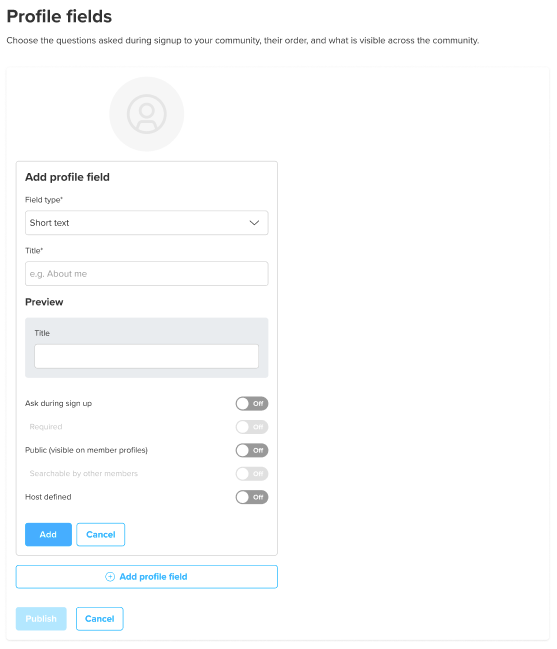 To change the "field type" just select the drop down: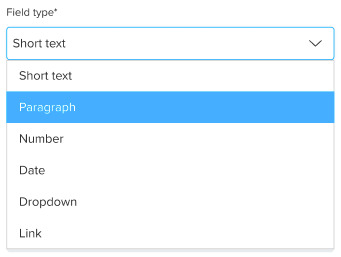 Short text is useful for asking question such as "Job title" or "Country"
Paragraph is useful for more lengthy content such as "Bio"
Number can be used for "Age", "Number of children". However don't use this for "Phone number" - use Short text for that.
Date this opens up a date picker for your member, so feel free to ask questions such as "Birthday"
Dropdown is the most customisable of all fields and presents a single choice to your Member out of multiple other options. This can be used for "Employee type" with the options "Full-time", "Part-time", and "Contractor", for example.
Link

this can be used to encourage your members to paste in links, such as to their other social media profiles. For the most popular social networks we then show an icon of that site on the Member's profile.
Once you've selected the "Field type" you can then customise the "Title" and as you write this you'll see a preview of what your members see when they are prompted for this information. For the dropdown "Field type" you can also reorder the options: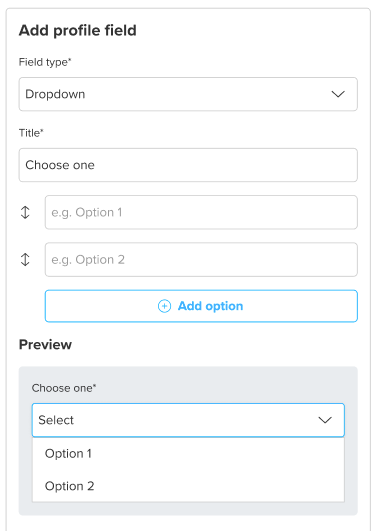 The next step is to customise the settings of your new Profile Field. There are various options available by changing the following toggles: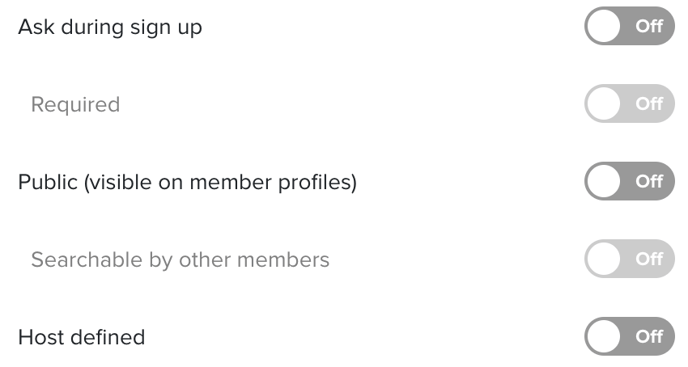 These toggles work like so:
When Ask during sign up is "On", your Members are prompted for this information upon signing up to your Community
Required can only be turned on when Ask during sign up is turned on. This means that a member has fill out this information before entering your community, so be careful with this, too many required questions could put people off from entering your community.
When Public (visible on member profiles) is "On" this means that when a Member fills out this information it's visible on their profile for the rest of the community to see. We recommend this setting since it helps enrich your community profiles.
Searchable by other members can only be turned on when Public (visible on member profiles) is turned on, and when this is enabled this means that this information is used in the global search for members to help members find and connect with each other.
Host defined means that this "Profile field" can only be set by you, the Host, within the Console (coming soon).
Once you have created multiple Profile fields they will appear on this page where you can reorder then, edit, and delete them. Be aware that if you delete a Profile field all of the content for the Profile field will also be deleted.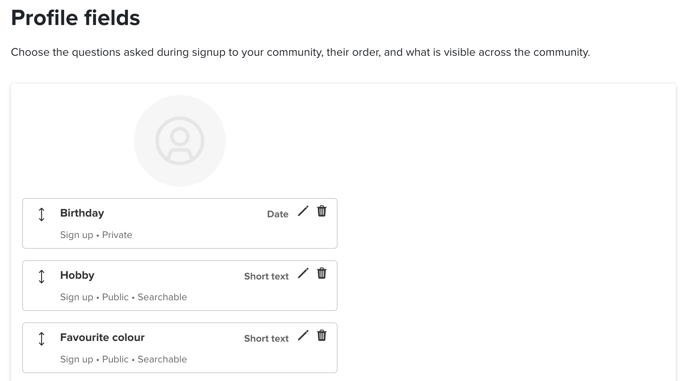 Don't forget you can always filter you members based on their profile fields through the filtering option on the Members page: