When a new version is available, you can release an updated version of your iPhone app to the App Store from the Hub.
First of all, log into the Hub and go to App Preview on the left hand menu.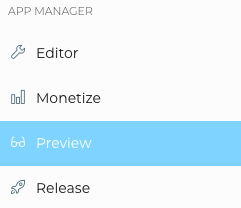 Now press Build on the latest version. This will take a couple of minutes, so make a cup of tea and then come back and refresh the page.

Click on the link to download the new version to your phone and check everything.
Once you are happy, go to Release, press Upload on iOS.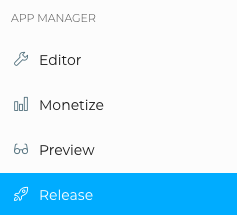 It will take an hour or so for the app to be processed. Once it's ready, you will receive an email from Apple saying the app has finished processing.
Now, go to your App Store Connect page. There should be Prepare for Submission version available - click on it.
Add something to the What's New copy field. Let your members to know what to expect in this new release.
You'll then be asked to select the latest build you've just uploaded.
Check if you want this updated released automatically, or manually approved by yourself. Automatically means that once the app is approved by Apple, it will automatically be sent into the App Store. Manual approval means that once the app is approved by Apple, you will need to go into App Store Connect and press the release button yourself.
Click submit for review.

You'll then be asked to answer some advertising and encryption questions. Your answers should be like so:



Click save.
Now you've submitted your update, Apple will take between 24 and 48 hours to review your app and you will be updated via email about whether the app has passed review or not. If there are issues with the app, Apple will let you know, and you should raise this with your Customer Success Manager who will be able to support you.