Prefer to link out to Apple Music & Spotify than host music natively? No worries. We've got you.
Music can be displayed in a series of folders segmented into Singles, EPs, Albums & Exclusives.
To do this, your track (or album) will need to be available on both Spotify and Apple Music.
Before you get started, check that your Community Success Manager has enabled the Music function on your app.
Let's get started.
1. You will need to log into your Disciple Hub, click Advanced on bottom left-hand corner which will take you to the Advanced settings.
2. Click on Folders and create a new folder. Name this the title of your Single, EP, Album or Exclusive. For instance, Troye Sivan - Bloom. Then, select MUSIC as a parent folder in the drop down.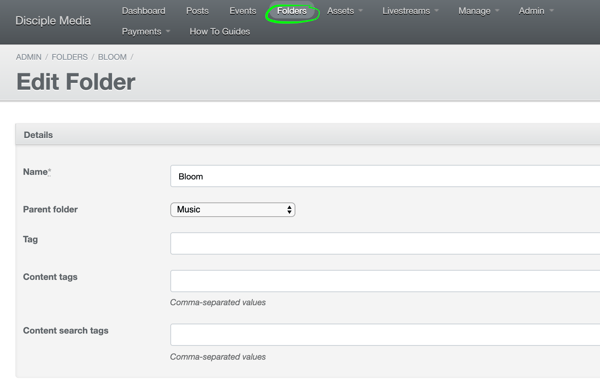 3. Scroll down and ensure Visible is ticked.

4. In a new tab, go to Images > Upload multiple files > Select 'fallback - incoming' from the drop-down menu > upload all your album cover images here.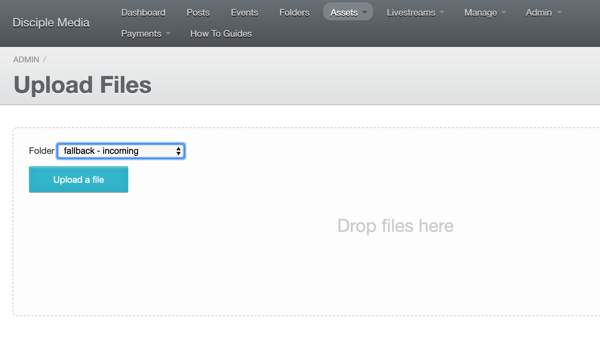 5. Now, go back to your new folder tab and type in the numerical ID assigned to the album cover image. To find this ID, in your new tab click on Assets > images you can find the ID on the left hand side.


6. Now click on Music, and begin to fill out the fields such as Song Title. The album cover will be the same as you used for the Thumbnail image.

7. You need to find the Apple Music link. This is the same for both the Android and iOS fields. To do so, visit this site, search for your track, and take the full link shown at the bottom of the page.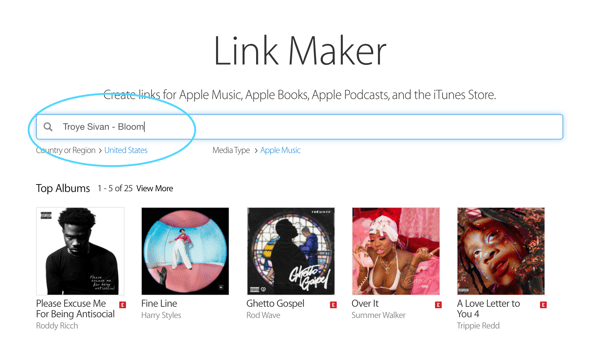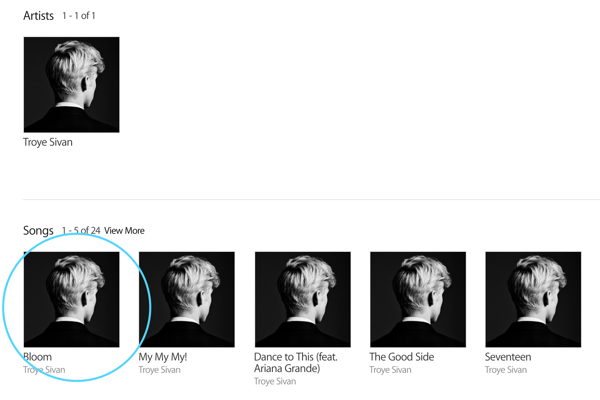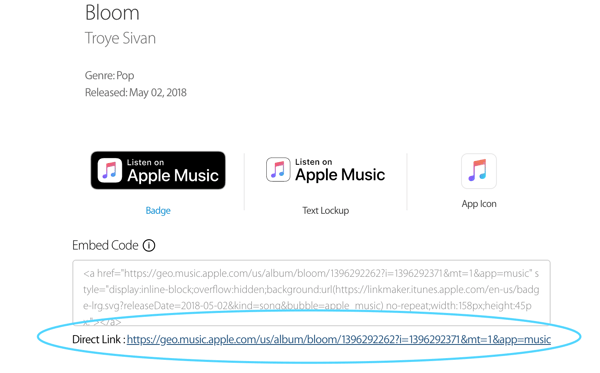 8. Next, open up Spotify. You can use either their desktop or web app. Find the song or album by searching, then click on it. Then, click on the three dots next to the song (if you are linking to an individual track) or at the top by the Play button (if you are linking to an entire album), then select Share, followed by Copy Spotify URI.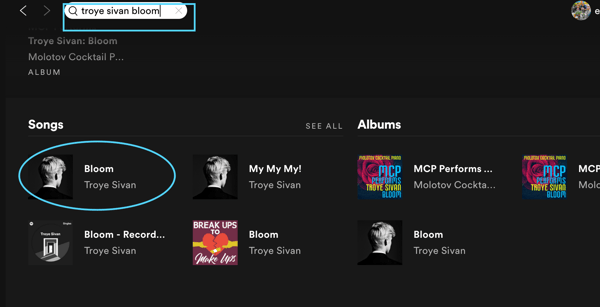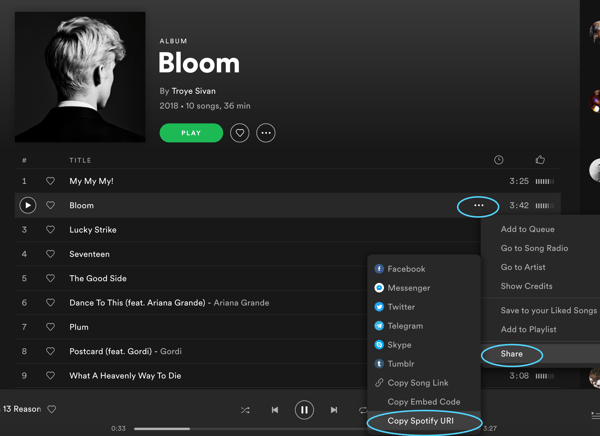 9. Check that you have set the release date of the track, as well as Copyright and Type (from Single, EP, Album or Exclusive) and pasted each URL in both fields. It should look like this: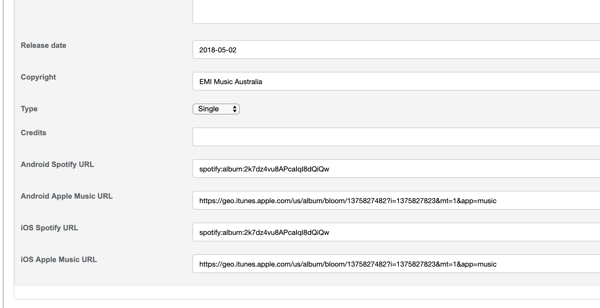 Save or publish folder.