Your guide to livestreaming straight from your phone.
If you haven't already, make sure you read Livestreaming Tips & Tricks for best practice.
So let's begin with walking you through the process of Going Live from your phone!
Firstly, ensure that you have given your App account the permission to go Live by going onto your Hub -> Members -> Edit member -> Can Livestream.

Next, open your app and head to the group you wish to Livestream to and then click on the posting widget. You will also be able to change the selection of the group within the posting widget.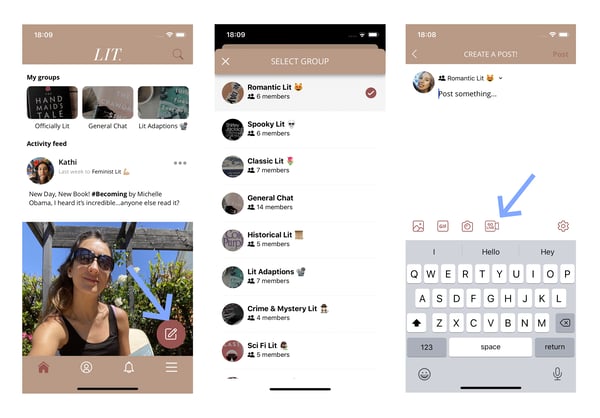 ​Going LIVE
Having clicked the Go Live button, you'll be taken to the livestream view. ​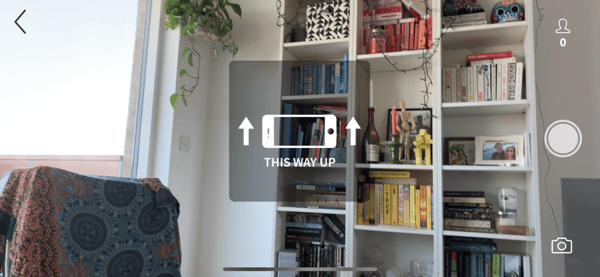 ​Tap the grey button to enter into Standby Mode. By proceeding to standby your community will receive a Push Notification alerting them to the fact that you're about to Go Live. Confirm you're ready with a big, affirmative 'Do It'!​
​Once in standby mode you'll be able to see the number of Members waiting for the livestream to begin. Don't worry, they won't see anything until you decide you're ready to livestream.
​
We'd recommend you wait 60 seconds in standby to ensure Members have enough time to join the livestream. There's a neat little counter to help you keep track of how long you've been in standby should you lose count.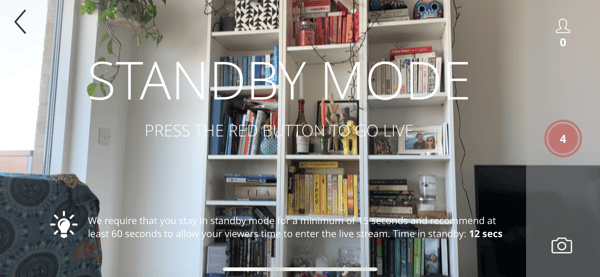 ​
When you're happy the audience is waiting for you, click the red button to Go Live. You'll receive a final notification to ensure you're ready, click Begin Stream to start broadcasting.
​During the stream you will see the number of your viewers at the top right corner. Members are able to send live comments in chat which you will see on your screen on the left hand side. It's great to show reaction to the comments or answer direct questions to keep the live stream a great experience for your app members.
You can also change the view from front camera to back camera using the camera icon in the bottom right hand corner.
Note there is a 10-15 seconds latency delay on your broadcast.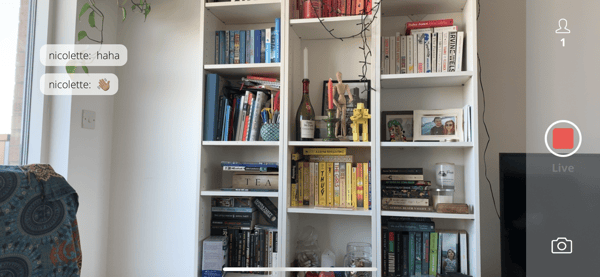 Once you are finished, press the red button on the right-hand side to stop recording. You will then be able to click on the black arrow in the top left hand corner to go back, or just swipe back on your phone if you use an Android.
You will then be asked if you want to post the Livestream into the group you have Livestreamed from.
If you would like to edit the Livestream or upload it elsewhere, the Livestream will be available via the Disciple Hub want to edit or reupload it later. To access this, go to your Hub -> Advanced settings -> Livestreams.
Another way to access Livestream records quickly is to allow your live streams to be saved onto the Camera roll. To do that, on iOS go to Settings / Find your App in the list of all apps / enable Save my Livestreams to Camera Roll.
​That's it! Enjoy Broadcasting!
__________________________________________________________________
Looking to create your own community app? Contact our Community Experts - info@disciplemedia.com
Need help with your existing Disciple powered community? Contact our Customer Support team - help@disciplemedia.co