Your members join Groups to access the content they love! There's no limit to the number of Groups you can create – here's how you do it...
Creating a Group in the Console is super simple. And remember that you'll be able to edit everything except the URL ID after you've created the Group, so not everything needs to be perfect straight away.
Here's a video explanation of how to to create a Group
Step by step – How to create a Group
1. Click Groups in the left-hand menu, then click Create new in the top-right of the Groups page.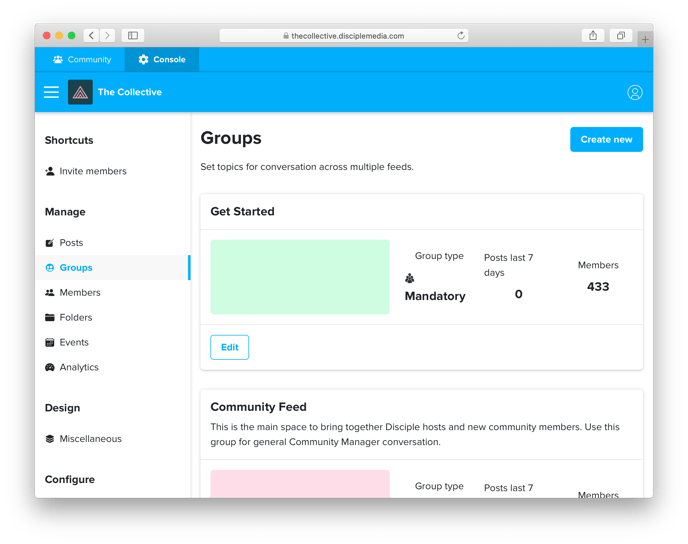 2. You can then enter your Group name and description. It's best to keep your name and description unique, clear and memorable.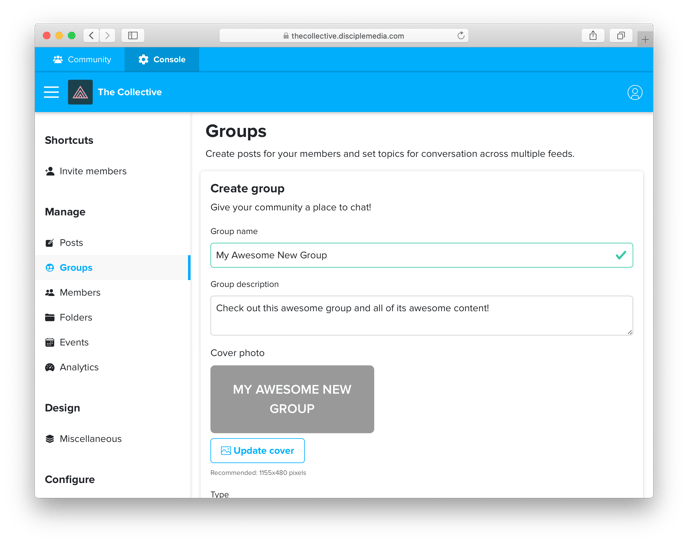 3. In the Cover photo section you can then select the image you'd like to use as your Group's main image.
This will be displayed in your Group dashboard alongside your other Groups so we recommend using an image that will be similar to your other Group cover photos. Remember that your Group's name will be displayed over the image so make sure your members will still be able to read the name over the image.
We recommend you choose an image that's 1155x480 pixels.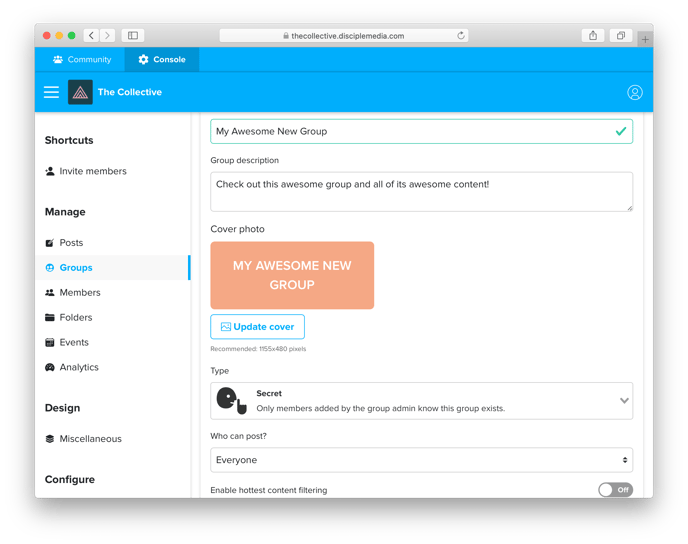 4. You can then choose what type of Group you create. We offer four Group types:
Mandatory – Every member will be automatically added and cannot leave.
Public – Everyone can join this Group and see its content.
Private – Members have to request to join and see this Group's content.
Secret – Only members added by the Group admin know this Group exists.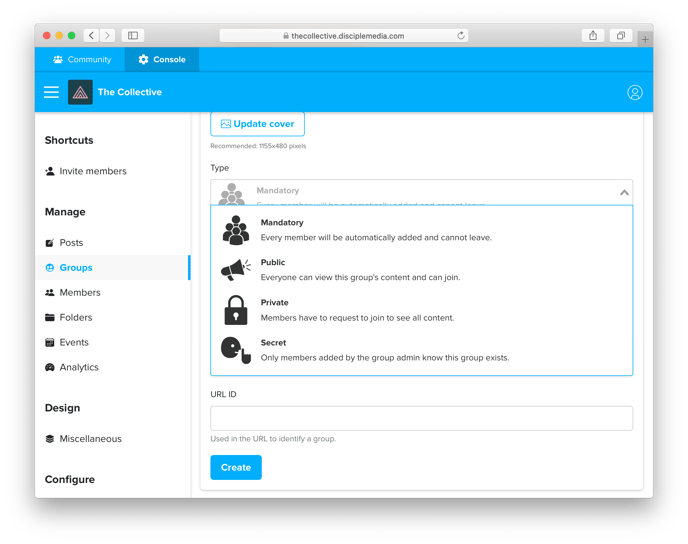 5. Next you can choose some additional settings for the Group. These are:
Who can post? – Either everyone or admins only.
Enable hottest content filtering – This will add a toggle to the top of the Group allowing members to see either the Hottest or Latest content.
Notify all members on every post – This will set up automatic push notifications to let your members know about every new post.
Show members and count – This will allow you and your members to see how many people are in the group and who they are.
Premium group – Use this if to set up a paywall for members to access the Group's content.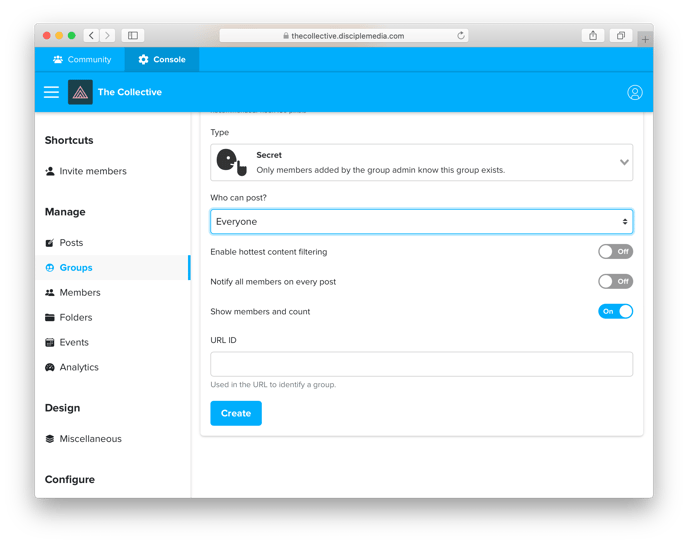 6. Finally you can then create your Group's URL. The URL will be used as a unique identifier for the Group and be a way for you to link to the specific Group externally.
Your Group URL can include letters, numbers and underscores – make sure there are no spaces in there!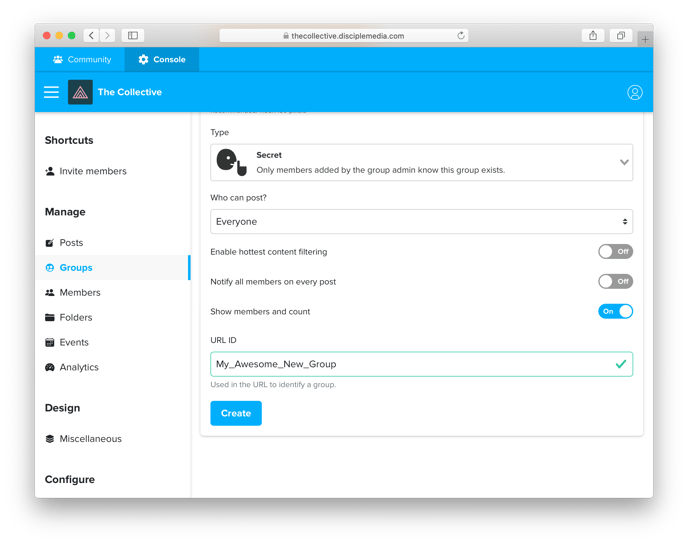 7. Click Create and voila! You've created your awesome new group.
Now you need some posts for your Group. Here's how to create a post.