We are always looking for ways to improve our platform and welcome suggestions from our app hosts.
First you will need to log into your Hub and click on your name in the top right hand corner.
A drop down menu will then appear, and you should select Feature suggestion.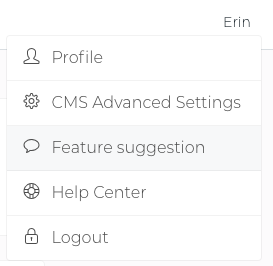 You then need to choose whether your suggestion is for a feature on the Hub (your content management system) or the App itself.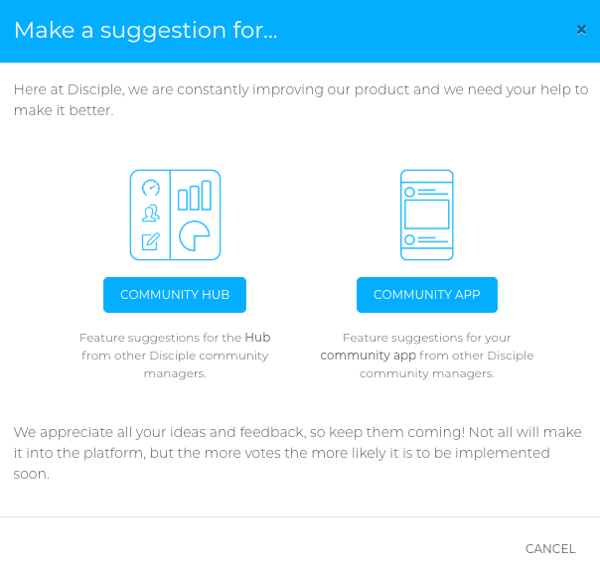 Once the suggestion page opens, take a look to see if your suggestion has already been made by a fellow Host by searching for it. If it has, use the upvote feature to show you agree. You can also comment on existing suggestions if you have more to add. If you can't see your suggestion, click on Make a new suggestion.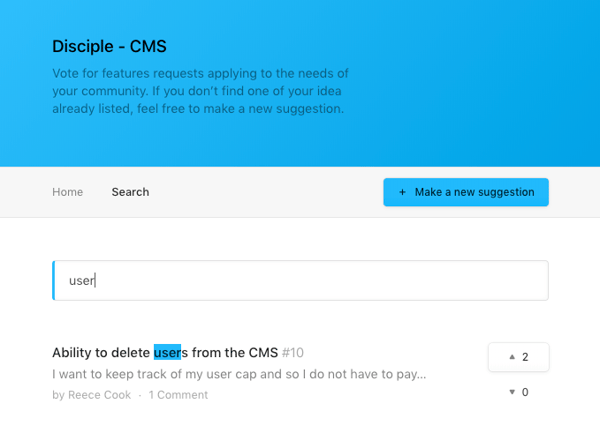 You then need to fill out the form detailing what you would like this feature to do. You'll notice that when you begin to type, suggestions will appear to ensure your suggestion is not a duplicate of something that has already been raised.
Please be as detailed as possible when describing your idea as this will help us understand how the particular feature will help your community grow.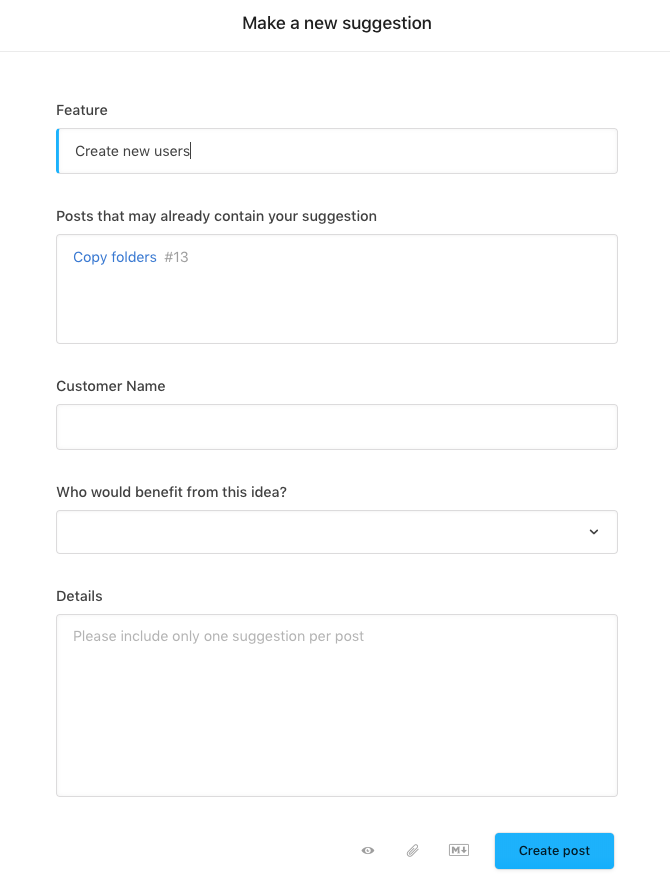 __________________________________________________________________
Looking to create your own community app? Contact our Community Experts - info@disciplemedia.com
Need help with your existing Disciple powered community? Contact our Customer Support team - help@disciplemedia.com