Take a look at this quick guide to help you install your demo app on iPhones and Androids.
Once you have received a link to your demo app from us, you will need to follow these installation instructions.
iPhones (iOS)
In order to install your demo on an iPhone, you'll need to trust Disciple Media as a developer. To do this, simply:
Go to Settings / General / Device Management / Disciple Media / Click Trust
Android (Samsung, etc)
We also advise that you download an APK Installer from the Google Play Store. You can download any APK installer, but we recommend you using "APK Installer" by Mobile Manager.
Once you have downloaded the APK Installer, follow these steps: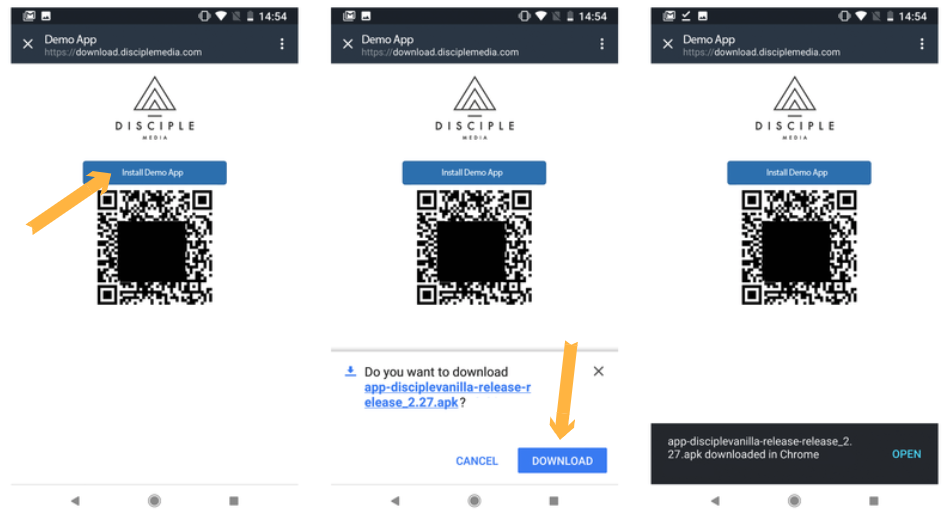 Scan the QR code to be taken to the download page
On the download page press "install"
The APK will then begin to download what you can follow in your notification draw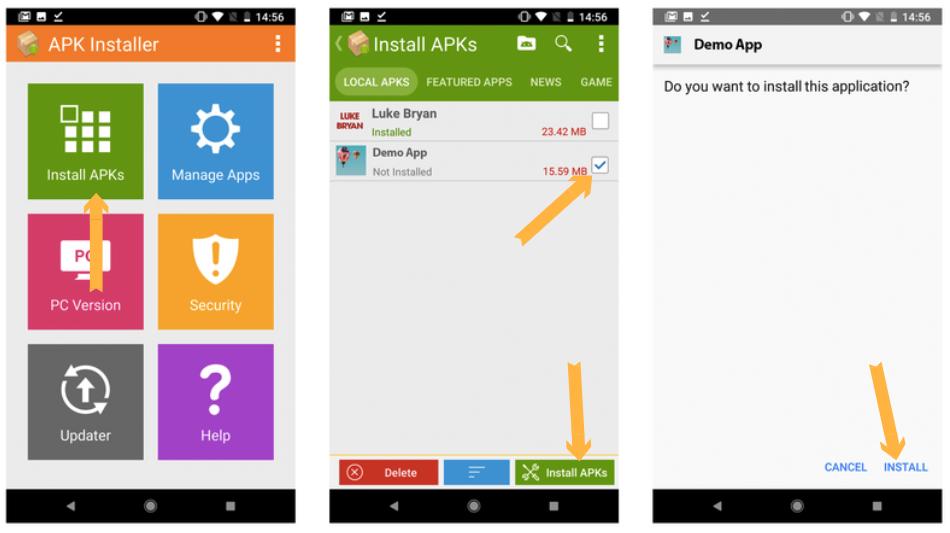 Once downloaded you can open your APK installer and select install APKs
When you are there you can then select the thumbnail of the app you want to install and then press "install" in the bottom right hand corner
You'll then be able to click "open" to view your demo app
Other Android (Google Pixel, HUAWEI)
1. Download the demo app
2. Once the file is downloaded, navigate to your 'files' app native to your phone
3. Once on files, click on documents and type in the App Name until you see the zip file
4. Select the file and hit the three dots in the top right hand corner to rename it
5. Please remove the '.zip' part of the file so it should end in '.apk'
6. Navigate to your APK installer and the file should be there to select, download and open on your device
__________________________________________________________________
Looking to create your own community app? Contact our Community Experts - info@disciplemedia.com
Need help with your existing Disciple powered community? Contact our Customer Support team - help@disciplemedia.com