This is a guide to help you choose your app menu items.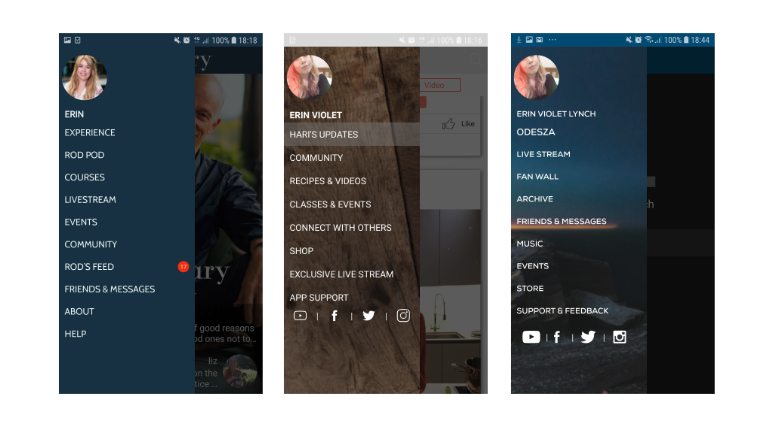 You've named your app, you have your creative assets ready and now you need to decide on what you would like on your menu, and what to name these items.
The menu is completely flexible - you can pick and choose which options you do and do not want and rename them to your choosing. As well as renaming your menu items, you can select the order in which you would like your menu to be set as.
To help you on your decision, here are some descriptions on what each menu item can do.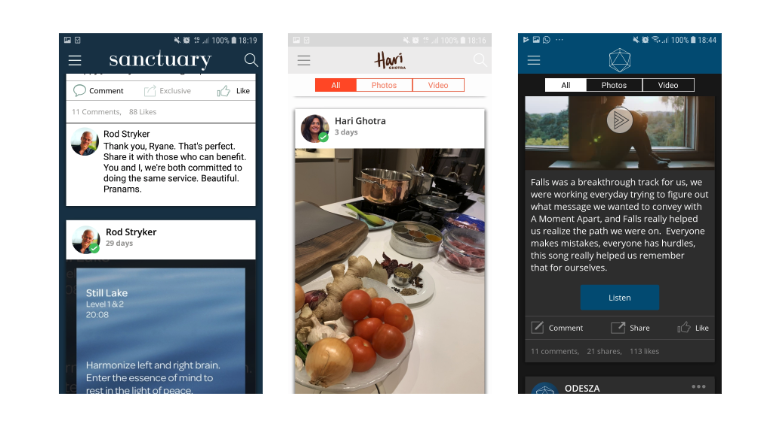 Your wall
A feed of all your content displayed as posts. This is where your official updates will go. You can create posts with texts, images, videos, gifs, polls and link out to other sections of the app. Your community will be able to interact with your content by liking and commenting.
Name suggestions: Official Updates, The Band's Wall, Simon Says​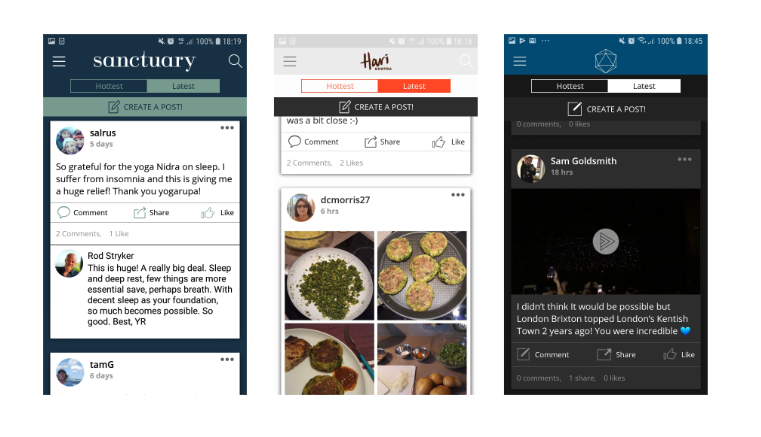 Community wall
A feed of all your community's content, or UGC (User Generated Content). This is where followers' posts will appear. They will be able to post images, videos, gifs and text posts while interacting with one another by liking, sharing and commenting on each other's posts.
Name suggestions: Community, Fan Wall, Members Feed, Community Zone​
​Livestreaming
Livestream videos directly to your community. Use case examples would be live Q&As and live vlogging. There is also a live chat where users can send their comments in real time.
Name suggestions: Livestream, Live video, Ask Me Anything, Live From My Kitchen, Q&A Zone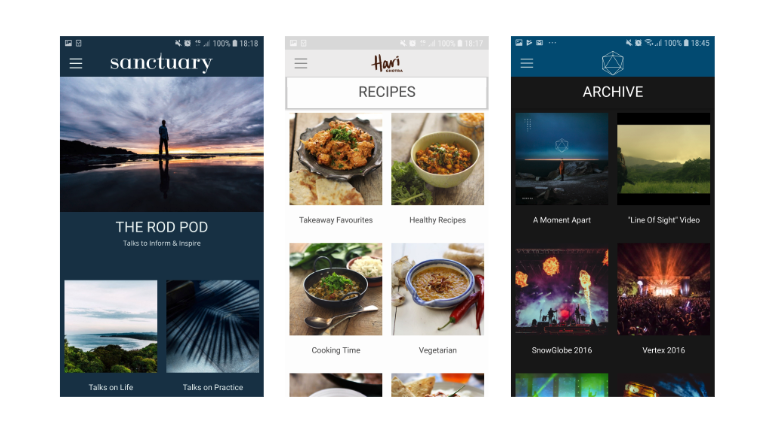 Media
Media is a folder based system of displaying content. Folders can contain sub-folders. A folder can either contain either sub-folders or digital assets, but not both. There can be multiple Media sections in the app, that are named differently in the left hand nav. Within the Media section you can store images, documents (PDFs), articles, videos and audio (tracks).
Name suggestions: Media, Resources, Gallery, Library
​Friends & Messaging
Your app's inbox. A place for your community to add friends and send private messages to each other.
Name suggestions: Messenger, Inbox, Connections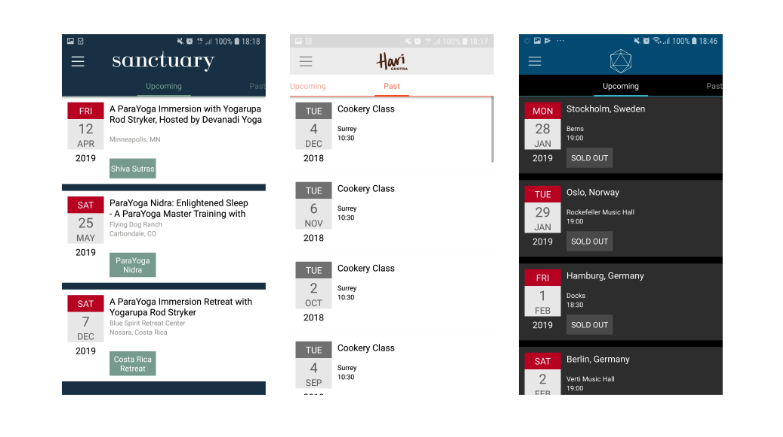 Events
Keep your community up to date with a calendar of events. You will be able to add date, location, a wider description and a photo. You can also link out to external web sources, such as ticket sites.
Name suggestions: Events, What's On, Tour, Calendar
Music
Otherwise known as 'Tracks'. This section can incorporate MP3 files which will be played inside the App in the native music player or can link out to Spotify and Apple Music. These can also be used for podcasts, meditations etc.
Name suggestions: Music, Audio, Podcasts, Tracks, Listen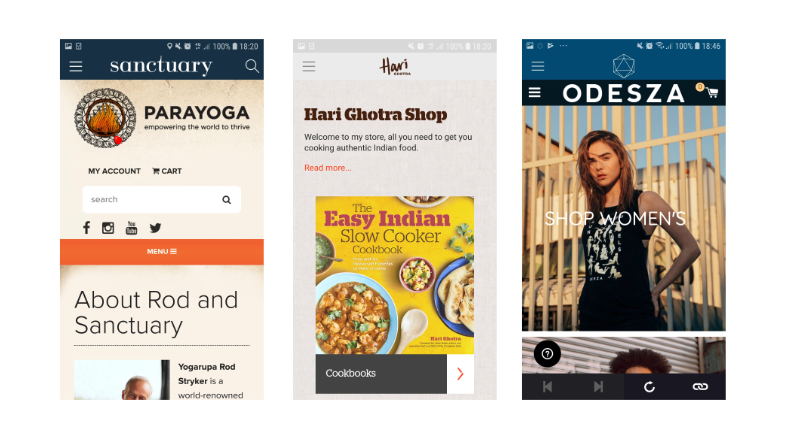 External links
Add any website link onto your menu - this could be your online store, official website, or online photo gallery.
Name suggestions: Official Website, Merchandise, Store, Blog
Support
Add a FAQ (frequently asked questions) section to your app.
Name suggestions: Help and Support, FAQ, Contact
If you're thinking about launching your own mobile community, please get in touch with us now.
__________________________________________________________________
Looking to create your own community app? Contact our Community Experts - info@disciplemedia.com
Need help with your existing Disciple powered community? Contact our Customer Support team - help@disciplemedia.com
​