How can my members find Groups?
You members might ask you how they can find and join your wonderful Groups. Here's how they can do it on our Web platform.
1. On the Explore page, when a member clicks the search bar they'll see a list of all non-Secret Groups (the Mandatory, Public and Private ones). Your member clicks on the Group they'd like to know more about and potentially join.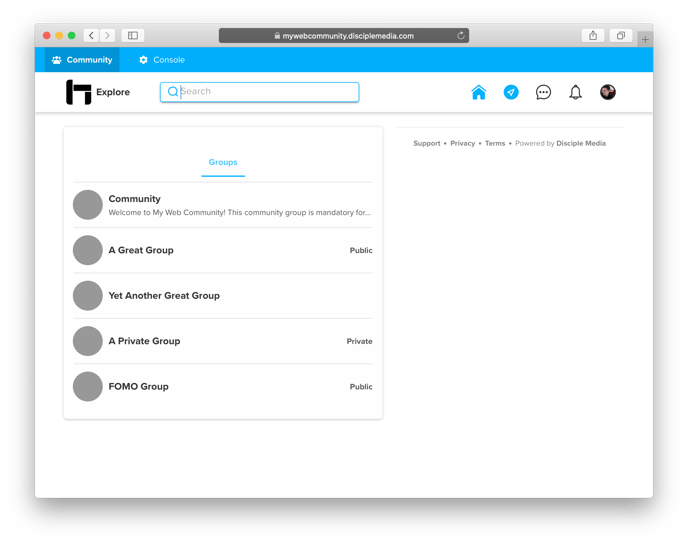 2. On this page members will see more info about the Group and some posts from that Group. Members should click Join on the right-hand side of the page. If it's a Private Group they'll need to click Request to join – it'll be in the same place on this page.