This is a crucial part of your community's success – you need members to have access to your community and see your impeccable content. Here's how to give members access to your community.
How to invite members to your community
We've given you a couple of ways to invite members to your community.
In the 'Members' section of your Console, select 'Invite'. You can then send an invite link in any way you like by selecting 'Share'.
Alternatively you can also invite members using their email addresses. Simply select 'Invite members' from your Console's left-hand menu.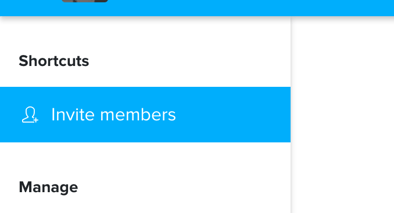 Then just paste or type your invitees' email addresses into the 'Invite with email' box, making sure to either separate each address with a comma, a space or a line break. We recommend pasting the email addresses – it saves you time and avoids any of those pesky typos!
You can choose at this stage whether to add your invitees to any groups straight away – you can choose from the drop-down menu.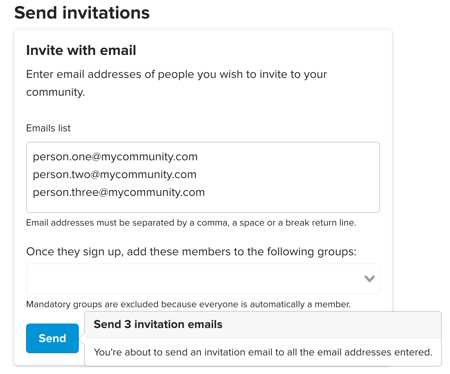 At the bottom of the 'Invite members' page you can view and edit the email your invitees will receive.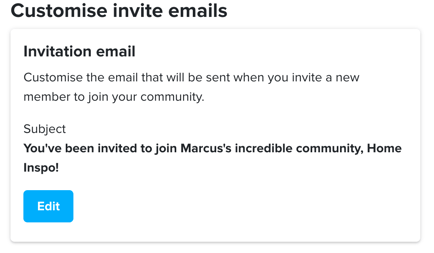 Once you're happy with all of this, just hit 'Send'.

Let us know if there's anything else we can help you with by emailing us on help@disciplemedia.com.