If you don't receive a two-factor authentication code to verify your device when logging into the console, don't worry, here are some steps to try.
When you login to your Community Console from a browser or device we haven't seen you use recently, we'll ask you to use two factor authentication as an extra step to verify your login.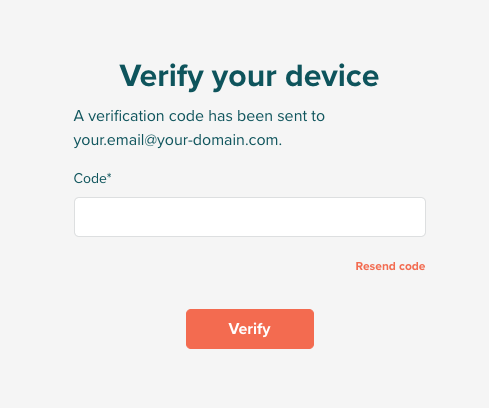 Generally speaking, the email containing your verification code should arrive within a minute or two. If it takes longer than that, here's a few things you can try:
Check your spam folder to make sure the email hasn't been picked up as spam.
Add support@disciplemedia.com to your safe or trusted contacts.
Make sure you're receiving other emails by checking your mailbox isn't full or affected by a different issue.
Make sure you're not experiencing any connectivity issues.
Try resending a code using the link on the verification screen.
If you're still not receiving the email after that, report an issue and our fantastic Support team will be happy to help get you logged in as quickly as possible.