Our Progressive Web App (PWA) allows you to install your Web platform as an App on your device to use in a similar way to a native App.
Our Web platform is also known as a Progressive Web App (PWA), however you might also refer to it as the Desktop Version. It combines the best features of a website and a mobile App. Whilst generally accessed through a web browser, you are also able to install the PWA on your device's Home Screen for quick access, like a traditional App.
Now not all web browsers will allow you to install a PWA onto your device Home Screen, however, most will.
Let's take you through the process of installing and uninstalling the PWA.
Installing the PWA:
You are able to install the PWA on any device, provided your web browser of choice allows you to do so. The process is relatively similar across devices, so we will be showing you how to do this on a Computer device.
Open your web browser, and navigate to your Communities log-in page. Here you will see an icon in the address bar that looks like a screen with a downward arrow on it.
As mentioned previously, not all web browsers will provide you with this option.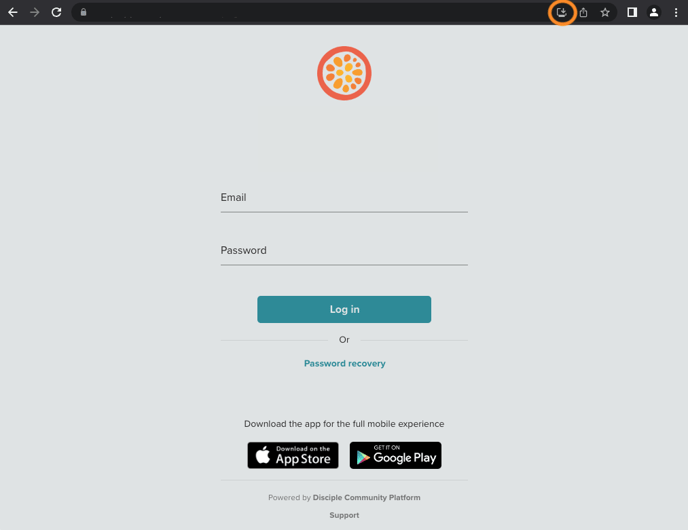 When you click the circled icon, you will be asked if you wish to install the PWA as an App in your device – clicking install will install it to your device for you to access as an installed App.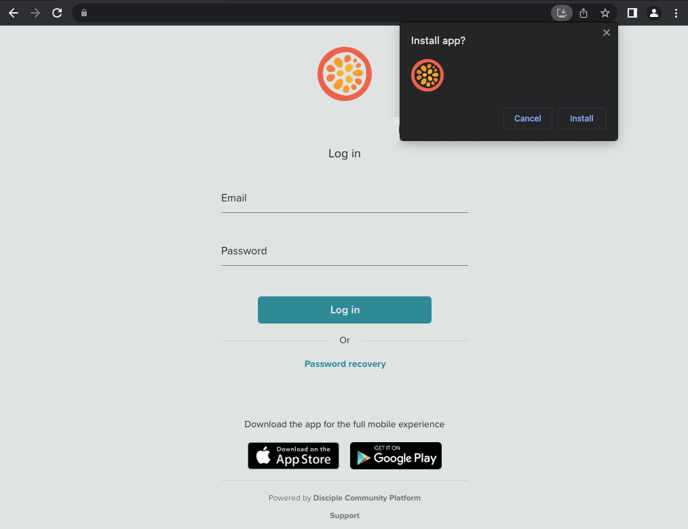 Once it is installed, you will still need to log in to access the Community as you usually would.
Uninstalling the PWA App:
If you have decided to clear some space off of your device and want to uninstall the PWA, the process is nice and simple.
Open the installed PWA App on your device and tap on the three dots at the top right corner of the display.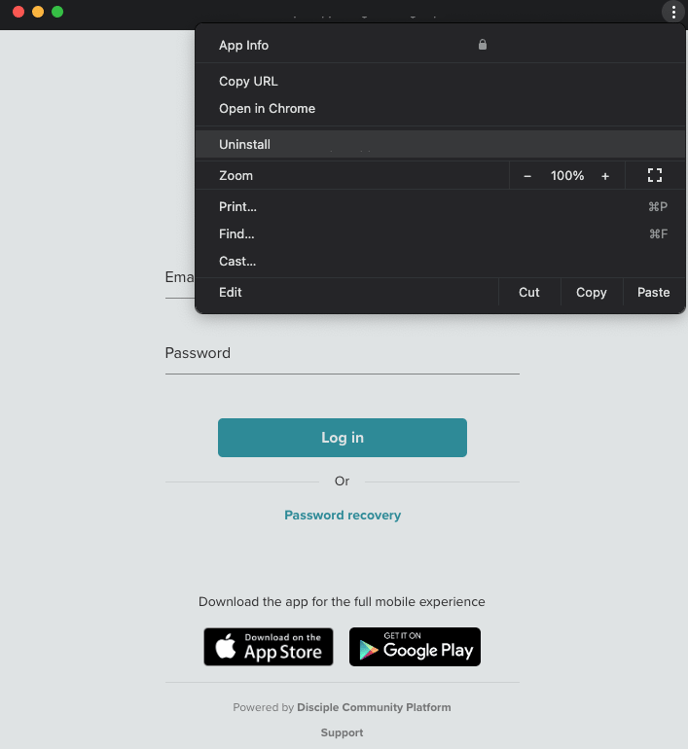 Select uninstall and then follow the on-screen instructions that will be specific to the browser you initially chose to install the PWA with.
That's it, you are free to reinstall the PWA onto your device at any time.