No two notifications are the same. There's a difference between Push and In-App notifications, so it's important to understand what they do, how they work and why you would use them.
Push notifications
A push notification is an external notification that is received outside of your Community App. It prompts your community member, to re-visit your community. Push notifications can be received on the iOS App, the Android App and the Web platform, but they must be enabled by the member.
Pros
Push notifications are a powerful tool to bring community members back to the Community and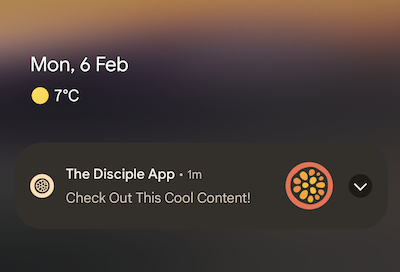 redirect them to the content they should not miss. They do not require your member to be in theApp, to receive the notification.
Cons
Abusing the power of this setting can annoy Community members, leading them to altogether disable push notifications from your Community App.
In-app notifications
An In-App notification is a notification item that lives within the Notification centre of your Community platform.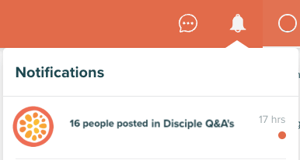 Pros
These are notifications that aren't disturbing your Community members. Your community members only see them when they are the most likely to read them: when they return to your Community platform.
Cons
These notifications rely on your Community members opening your Community platform to see the notifications. They will miss them if they don't go back to your Community platform.