An in-app notification lives in the Notification Centre of your Community platform. It's a great tool to use when you want your members to be notified about what is happening in your Community.
In-App notifications are different to push notifications, in that they don't disturb your members with an alert on their device. Instead, members will only see an in-app notification when they have your Community platform open.
What triggers an in-app notification?
A member can receive an in-app notification for multiple different reasons:
A Post was made to a Group that they are a member of.
A different member commented on a post that they had made.
If they have been tagged in a Post or a Comment.
If someone they follow has made a Post.
If there is a Livestream in progress or about to start.
Where is the Notification Centre?
Clicking on the bell 🔔 icon in your Community will open up the Notification Centre.
For the Web platform, the Notification Centre can be found in the menu bar at the top right of your display.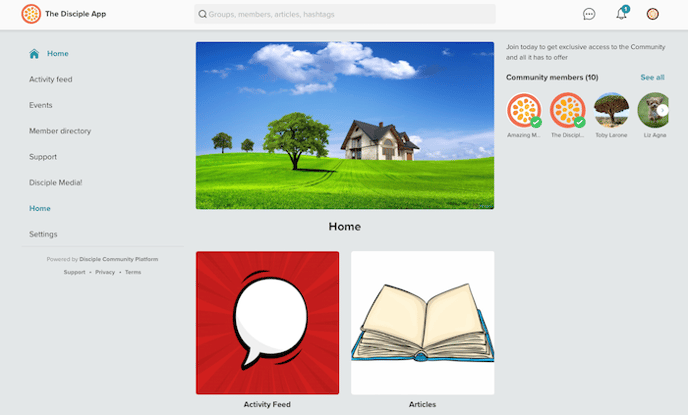 For the Mobile platform, the Notification Centre can be found in the menu bar at the bottom of the display.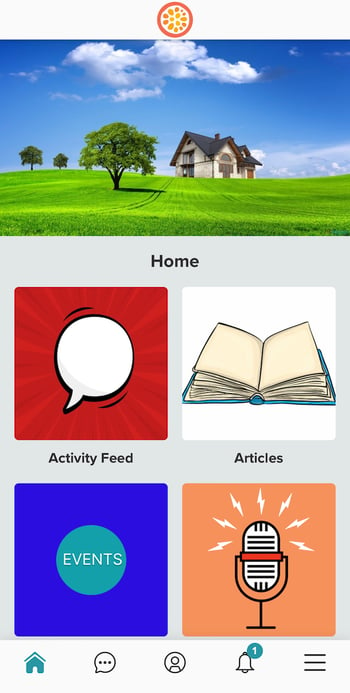 How do in-app notifications look?
Posts that are made to a Group that is set up to trigger in-app notifications, are automatically grouped under one in-app notification. This way, your members' Notification Centre is not bombarded with too many in-app notifications.
The notification grouping occurs when a member does not have the Community platform open on their device. Once it is open, grouping is paused until the member closes the platform again.
The grouping would typically look like this:

This is great for large Communities with healthy and active member bases who make a lot of Posts.
However, for those with perhaps a smaller more intimate Community, or if you have just recently started building your Community, you may want to trigger an in-app notification for every Post made to a Group.
If that's the case, you can turn off the in-app notification grouping for your whole community (as it's on by default).
Head to the Console, select Configure from the left hand menu and click on Notifications.
Toggle the feature to off and then make sure you press Save!
Don't forget, if you need advice from some of your peers you can always visit The Collective, our own Community specifically for our Hosts!