Your members have the ability to reset their account passwords themselves but if they're having trouble doing it, don't panic, it's easy enough to do within the Console.
The Steps:
1. Login to the Console.
2. Click on Engage and then Members down the left hand navigation.
3. Locate the member in question and click on their profile:

4. Click the three dots to the top right hand corner of the page: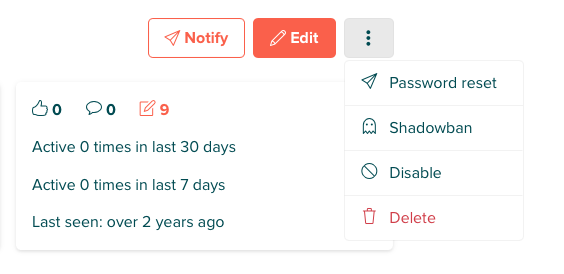 5. Click 'send password reset' and it's done 📧.
Don't forget to tell your members to check their Junk folder too, just in case!
__________________________________________________________________
Looking to create your own community app? Contact our Community Experts - info@disciplemedia.com
Need help with your existing Disciple powered community? Contact our Customer Support team - help@disciplemedia.com