We know that sometimes things change and subscriptions need to be cancelled. If a member reaches out to you, here are some handy steps you can guide them to.
If you signed up to our service using your iPhone or other iOS product, the steps below will help you to cancel your subscription:
Open the Settings'' App
Select your name
Select 'Subscriptions'
Select the subscription you would like to manage
Tap 'Cancel Subscription' (if you do not see 'Cancel Subscription' it means that this has already been cancelled)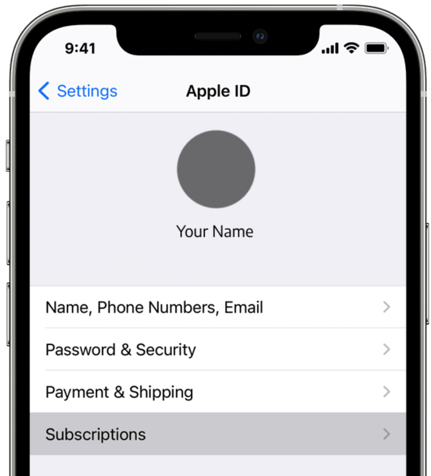 A few things that are good to know:
Your subscription will automatically renew unless you cancel it.
If you make the decision to cancel your subscription, you can keep using your subscription until the next billing date.
If you cancelled during a free trial period, you may lose access to the subscription immediately.
It is always best to cancel at least 24 hours before your next billable period.