The first thing your members see in your Community is crucial to their overall experience. Let's take a look at the different options you have.
There are three different layout options available for your home screen. Each will impact how your members navigate through your Community, so it's worth understanding how you want members to experience your overall customer journey!
Your members can be initially taken to:
Setting your Home Screen Preferences:
To begin, head to the Console, select Configure from the left hand menu, and then select Navigation from the following pop-out menu.
Clicking on the first drop-down menu will give you the option to set either the Activity Feed, a specific Group or a specific Folder as the default Home Screen.
If you select Group or Folder from the initial drop down menu, you'll be presented with a second menu to select the specific Group or Folder you want to be made the Home Screen.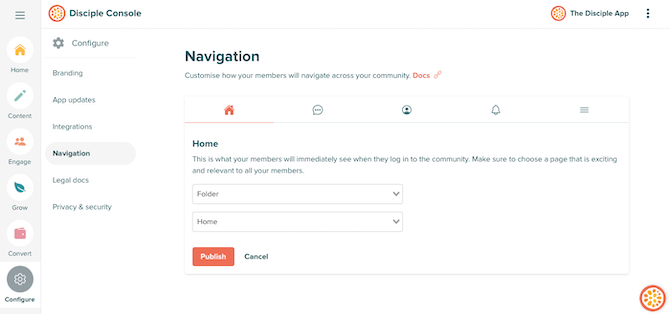 Once you've made your choice, make sure to press Publish!
It's good to know that it can take around 10 minutes for this change to take effect.
The Activity Feed:
When a member enters your community, their initial landing page will be the Activity Feed.
The Activity Feed shows a general collection of Posts from all the Groups that member is a part of, and puts them in a single feed. It looks like this: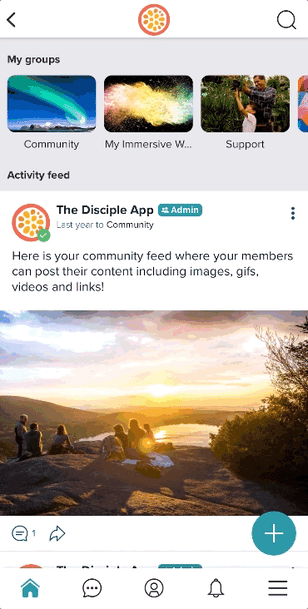 Along the top, the Groups that the member is a part of will be displayed, so that the member can easily switch between Groups.
A specific Group:
If you select a specific Group as the Home Screen, the layout will be the same as that of the Activity Feed, however, the Posts that the member sees will be specific to that Group.
If you select this, make sure it's a Group that all members are a part of!
A specific Folder:
Setting a specific Folder as your Home Screen means that the member will be taken to a more traditional landing page. This is a great way to show members all the different parts of your Community.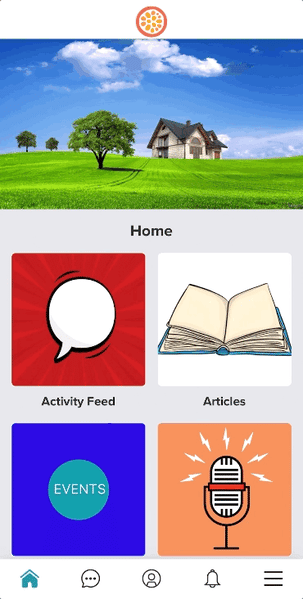 We can't wait to see what you come up with!