Want to showcase members who are financially contributing to your community? Use this badge.
Disclaimer: For communities monetising their community with the freemium model only. This doesn't apply to communities that aren't monetising or monetising with the premium monetising model.
To raise awareness about the existence of a subscription plan among members who are browsing your community for free, you can enable a "Subscriber" badge in the "Profile & Badges" section on the Console.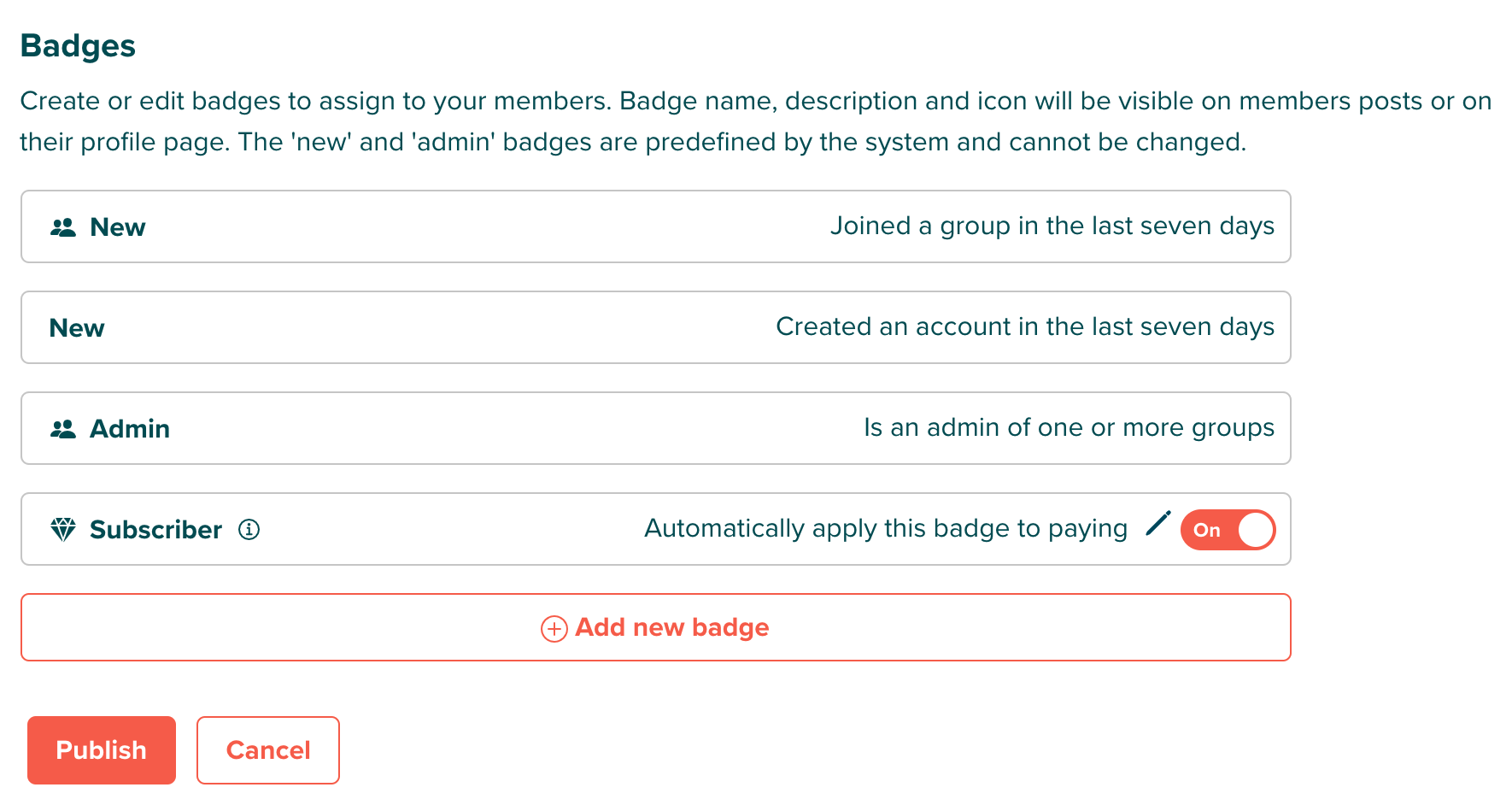 Don't forget to hit the "Publish" button to save your changes.
This badge will automatically be applied to all your members with a valid subscription.
As soon the subscription of one of your members expires, the badge won't be shown on his posts and member profile.
Customise the badge
We've picked an icon, text and description for you. Although, we know how unique your community can be and you might want to customise how the badge looks like.
Hit the pencil icon

to edit the badge as you would do with other badges.
You can also see the preview of how it would appear in your community. Hit the "Confirm" button once you've customised it, and don't forget to publish your changes.
Tada! Find a member with a valid subscription on your community, you'll see the badge on all their posts and on their profile. Additionally, you'll see it appearing on the Member Directory if the member isn't new to the community, or an admin.
Related articles
Convert free members into paying members