This checklist is to ensure that your app is ready for launch. Your app content is your chance to shine, to show your passion, and to shape the app into an experience that members will love.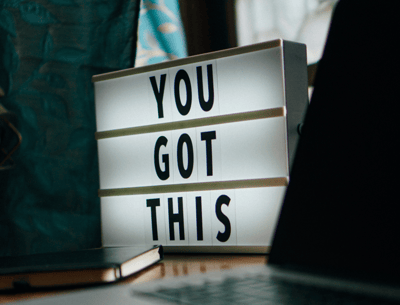 We recommend that you paste this list into your favorite tool to check items off ✍.
App Content Checklist
Must-haves
✔ Content planned or scheduled for the first 6 weeks
✔ Groups named, with thumbnails & descriptions
✔ App store description & assets

Depending on your app

For a more effective launch
✔ Introductory email
✔ App/Community Guidelines
✔ FAQ
✔ Welcome/Onboarding video
✔ Great content in your feeds
Think of this as the fuel for your app and the community inside it. The more value and meaning that app users get from your content, the more likely they are to stay, engage and participate in the community (and the more likely they are to pay for other content if you have subscriptions and in-app purchases). All the knowledge that you have around social media applies here too, so reuse ideas and content that you already know works for your audience.
✔ Content planned for the first 6 weeks
You're going to be busy engaging with community members and marketing once you've launched your app, so we recommend planning your first 6 weeks of content ahead of launch. We have created a simple frame work for the first 6 weeks here.
✔ Groups named, with thumbnails & descriptions
All groups should have some initial content, even if you expect members to be posting in them. Remember that you can pin one post at the top of each group feed to use it for welcoming members, explaining the group purpose etc. You'll need images for folders and group thumbnails as well for the content. Having a consistent style and matched color palette for these will give your app a distinct feel and help create a sense of belonging.
✔ Folders fixed content
Put fixed content such as courses, guides, explanations etc. here. You can use native links to show (secure https) web pages as part of the app to integrate online stores, your website and ticketing platforms, to the app.
✔ T&Cs & a Privacy Policy
Before you launch, you're going to need to have Terms and Conditions plus a Privacy Policy completed, here is an example containing both that you can use as a template. If you are in the UK, you are responsible as a data controller for the data in your community. This means that you will need to register with the Information Commissioner's Office and pay a fee of £40-£60. Disciple is already registered as a data processor to process on the platform.
✔ App store description & assets
You'll need an app description for the app stores which is short, meaningful, and attractive. The right words will get people to download the app. We can help you with the preview screenshots if you are unable to create them yourself. You can also put an optional preview video in the app store if you have one. You can find out more about the assets needed for the Apple App store, here ( the Google Play store requirements are at the bottom of this link).
✔ Final review
This is the ideal time to make any last-minute revisions to your app; menus, structure or colors. After your app goes live, new changes may require Apple/Google approval, which can cause delays.
✔ Monetisation setup
Your Customer Success Manager will have already discussed and set this up. If you still have any questions, please email help@disciplemedia.com.
✔ Events
Set-up the events function and add links to external ticketing platforms. Here are some ticketing platforms that you could use to sell or provide tickets https://www.eventbee.com/, https://www.eventbrite.co.uk/l/sell-tickets/, https://www.tix.com/ and https://www.meetup.com/.
✔ Introductory email
You can set this up by visiting the Console, selecting Grow and clicking on Onboarding. For freemium apps, this is an excellent place to introduce the benefits of your paid subscriptions as well as welcoming new users.
✔ App/Community Guidelines
These are community guidelines, policies or rules to encourage good behavior and to give you rules to deal with trolls, spam etc. Guidelines can be appended to the T&C's, added as a menu item from your website, or as post pinned to the top of a group/feed. Here are some examples of guidelines Instagram, the Independent Newspaper, Beyond Blue.
✔ FAQ
This is a help or FAQ section with information on the app (and your company/organization) and with contact details for your app support. You should regularly update your FAQ as it becomes clearer which questions members regularly ask. An FAQ can be created in a dedicated group using posts or a linked page in your website. Examples of FAQs and best practices can be found here https://www.searchenginejournal.com/best-faq-page-examples/.
✔ Welcome/Onboarding video
This is an optional video that greets the user when they have completed registration. You can use it to introduce the app purpose, highlight the benefits of paid membership, or instruct users on app usage. Instructions on the size and format requited can be found here.
We cannot wait to see your awesome community in action, don't forget....⬇️
__________________________________________________________________
Looking to create your own community app? Contact our Community Experts - info@disciplemedia.com
Need help with your existing Disciple powered community? Contact our Customer Support team - help@disciplemedia.com