We look at the elements of App Store Optimization and the options for paid app advertising. These are the tools that will get your app to the top of the rankings.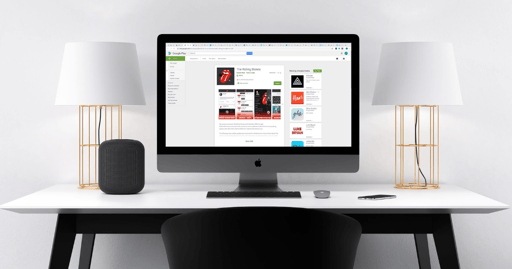 This article complements our short "Getting started with App Store Optimization" article. It covers the main forms of app store optimization available to you. It also looks at some of the more popular app advertising platforms. It is divided into sections on maximizing downloads, getting attention to your app, searching for your app, and measuring results.
In-store methods tend to be this that you need to do to get your app into the store anyway. Spending a little extra time on these will improve how your app performs in the store and increase downloads. The only real exception is the promo video which can be time consuming and expensive. Our suggestions should help save time and money when you decide that your app needs a video. The aim of in-store techniques is to get downloads from people once they've visited your page in the app stores.
These techniques help bring people page and encourage them to search for your app. Building relationships, getting backlinks and reviews requires persistence and should be paired with a wider marketing plan.
How do people find my app? And what does it look like when they do? Are to question you should be asking yourself especially if you're marketing your app in multiple countries.
You should monitor the performance of your app in the app stores as well in the community in the hub. Your goals should reflect the purpose of your app. Typical measures are installs, retention/uninstalls, monthly active users (MAU), subscribers/revenue (if relevant, and community performance.

Downloads - In-Store App Store Optimization
App name
You should by now have a snappy, attractive app name. You have 30 characters to use and the name must be unique.
If not, Think Lions has some good guidance on naming.
Description
You have 4000 characters to play within both stores, but most people won't read more than the first few lines. The iOS store shows three lines unless users click more and Google Play Store shows six lines. Three techniques work very well, proof ("Join a community of 10,000 teachers", "Over one million people have downloaded...", telling a benefits-base story, and highlight a unique aspect ("The only place to get official news on the Rolling Stones").
Here is an article to help you write an effective description:
Short description
Google has a short description with 80 characters, use this purely to encourage downloads.
Keyword optimization
The Apple App Store has a separate keyword field, but for Google Playstore Store, your app description is the place to put keywords. Medium to long-tail keyword based on customers' needs are the most effective at getting downloads. Look at your competitor's keywords and search for gaps in their approach.
There are a number of keyword search tools available, we found SearchMans free level very good for searching keywords or finding the keywords of competing apps.
In-store reviews & rating
These are the fuel of ASO, most people will pay attention to reviews before downloading apps. And very few will download an app with a poor rating. It is vital to keep on top of the reviews and respond constructively to negative ones, and that people for positive ones. Human nature means that even the greatest app will occasionally receive negative reviews. As guidance - apps on the Disciple platform generally receive ratings of 4-5 stars on both Android and iOS. If you're not seeing this level of rating then consider improving your description to improve expectations or revising your in-app content to add better value.
Note: The Apple App Store always has higher average reviews than the Google Play Store (for all apps, not just ours), so don't worry if your Android app has a slightly lower rating.
Member reviews
Your community is your secret weapon in the app store - ask, beg, and encourage them to give reviews. The more members you have, the more positive reviews you should be able to get. Apps without communities don't have this advantage so use it to the max.
App Icon
You should already have an app icon that stands out from the crowd. If you feel that you need to change it let your Customer Success manager know.
This is Apple's guidance on icons.
A more designer focused approach is given by Google.
Screenshots/Preview images
In the app stores, the first 2-4 images are vital to getting downloads. Present your most attractive in-app screens here and add text to highlight benefits and features. If your app is very minimalist consider using a phone mockup to make it more attractive. Avoid putting any personal details on screen or confidential information on your preview screens.
Mockupphone is a free tool to help you create phone mockups.
You can find free Android mockups here (requires Photoshop).
And free iPhone mockups here.
Apple instructions on previews.
Google's instructions.
Promo Video
Promo videos are optional and time consuming to make but can be a great add on once your app starts to get some traction. Either get one made through a paid service like Fiverr or if you're familiar with After Effects and want something more customizable, buy a template from a site like Videohive.
Feature Image
Having a feature image on the Play Store means that Google can choose to feature your app giving you lots of attention and downloads.
The feature image must be 1024 by 500 pixels. In PNG format with no transparency
Here is an introduction to its use from apptamin.
And a set of examples from Incipia demonstrating different ideas.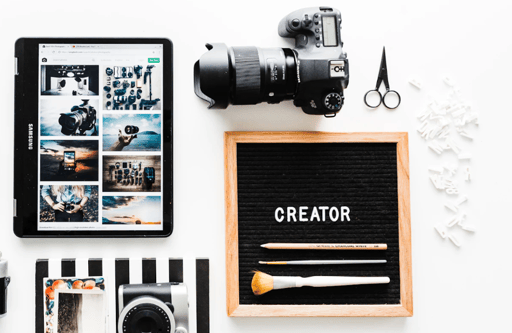 Attention - Out-of-Store Techniques
Backlinks
Ideally, you should be able to find blogs and other sites that will be willing to review, mention your app, or interview you. There is also the opportunity to do paid posts for your fields where you can mention your app and its aims. Here is a list of 300+ sites that have guest posts here is a (slightly dated) list of places that will review or highlight your app.
If your app is not for profit reach out to social media and blogs in your field explaining why you created your app.
Influencers
Getting influencers to support your app is a matter of exchanging something they need for that support. It could be a chance to put sponsored content into your app or a link to their social media on the menu or simply money. Use your industry experience or try one of the influencer platforms to look for influencers in your field.
Paid Ads
There are many different types of paid forms of advertising. It's vital that you choose ones that match your target audience and app purpose. We will cover three of the most common here: Facebook (and Instagram), Apple search ads, and Google Play Store Ads.
Facebook Ads
For consumer-focused apps, the Facebook ad platform can be a good value for money way of getting Facebook and Instagram users to download your app. The key to getting the best ad performance out of facebook is experimentation and trial. This can make it quite time-consuming - but setting up sets of ads to test different copy, audience, placement, and image variations will produce surprisingly cost-effective results.
Facebook's own guide to getting started is here.
Adexpression has a more detailed beginners guide.
Apple Search Ads
Try Apple Search Ads for free with a 100 USD credit - advertising in Apple's app store is a great way to get app downloads, it can be a bit expensive, but Apple is currently offering $100 credit which is a good way to test the water, understand the cost per download, and understand if it will work for you.
Here is the link to the search ad platform.
Medium has a good introduction to advertising in the Apple App Store on Medium.
Google Play Store Ads
Instructions on using the Google equivalent are available using this link.
Search - App Search Platforms
Apple App Store
This best searched directly from an Apple device. These two alternative search engines allow you to search for your app from desktop devices, https://fnd.io and https://theappstore.org.
Google Play Store
More easily checked is the Play Store, which can be searched from any device and is found using.
Google Search
Ideally, your app and the supporting webpage should rank highly in Google search. However, if not you've got the opportunity to drive traffic to your website, and therefore your app, using SEO techniques. If you're unfamiliar with SEO a good place to start is Neil Patel's blog.
Bing Search
Although it is easy to dismiss Bing search around 36% of US desktop users and 21% of UK users still search using Bing. This is due to its prevalence in the locked-down corporate market and also the introduction of Windows S mode that restricts the browser to MS Edge.
An introduction to Bing SEO can be found at Neil Patel - The Ultimate Guide to Bing SEO.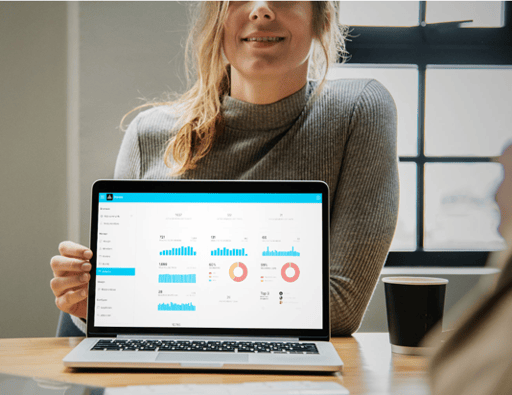 Measure - Stats & Goals
Tracking your app performance is vital to understanding how well your app is doing against your goals.
Apple App Store Analytics
Here is the Apple introduction and links to their app analytics system.
Google Store Analytics
And a link to the Google equivalent.
Community Analytics
Keep up to date with the activity and performance using the Analytics tab in the main menu of your Community Hub.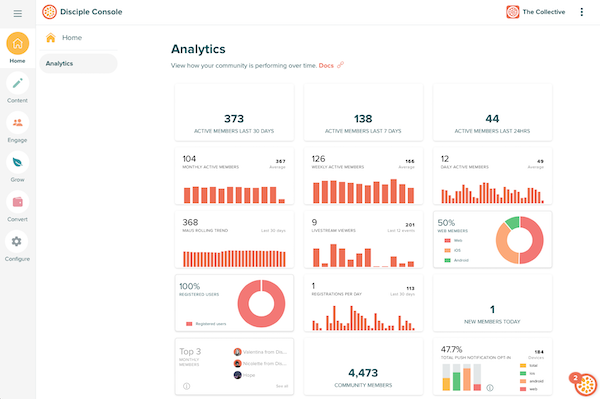 More resources on ASO
__________________________________________________________________
Looking to create your own community app? Contact our Community Experts - info@disciplemedia.com
Need help with your existing Disciple powered community? Contact our Customer Support team - help@disciplemedia.com