How to master creating push notifications and when to send them.
An effective feature of the Disciple platform is the ability to send direct notifications to your entire community, keeping them informed and engaged.
It's important to remember that app members can opt in or out of push notifications at sign up. That's not to say they can't change their minds so be sure to give them a good reason to enable pushes!
How to
To utilise push notifications triggered by your posts firstly you must create one, the guide to do this can be found here.
After creating your post you will see a bell icon appear to the bottom left of the text box.

Clicking on this icon will expose the push notification lightbox.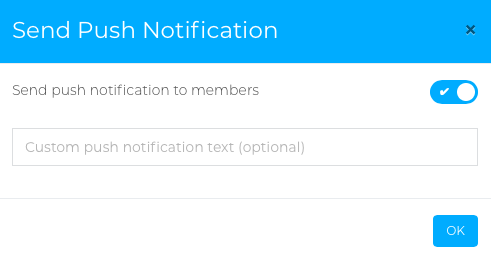 Here you can either click the selector to the left of 'send push notification to members' to disable the notification or leave it as is and add your push text in the field below.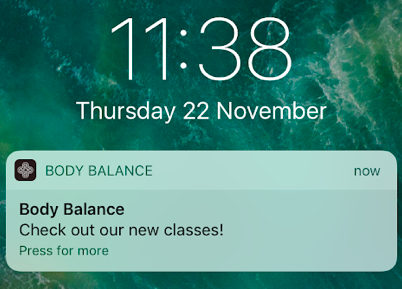 In the absence of custom text a standard 'x... app has posted an update' will send to all members.
When you're happy, click ok and post!
Frequency
Think carefully about how often you send push notifications. One of the key drivers for people disabling push notifications is being bombarded. If you're posting three updates, consider only sending a push notification for the key content that day. Always be sure to think of it from a user's perspective.
Length
The best push notifications are short and to the point.
Emojis
Just because pushes should be short and sweet, doesn't mean you can't add some colour with emojis! In fact, a number of studies have shown that engagement with push notifications is higher when emojis are used... 🎉
Time Sensitivity
Create some urgency by using push notifications as a way to alert your community to something that's only available for a limited period, has a limited quantity, or requires immediate action. Make it fun and beneficial for your audience to have pushes enabled!
Encourage Enabling Pushes
Don't be afraid to encourage your community to enable pushes and highlight some of the great things they might have missed. Why not include an update on how to re-enable pushes in your newsletter.
__________________________________________________________________
Looking to create your own community app? Contact our Community Experts - info@disciplemedia.com
Need help with your existing Disciple powered community? Contact our Customer Support team - help@disciplemedia.com