As a community Host, managing your Members is one of the crucial tasks. Here's your guide to how to manage your members in the Console.
Here's a video summary of how to manage your Members
How to manage your Members
Click Members in the left-hand menu to start managing your members.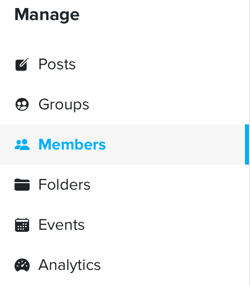 You'll then see the Members page. This will list all of your community's Members, along with some of their information like location, email address and recent activity. Their ranking is also shown here – this is a combined score of total likes (1 point per like), comments (2 points) and official re-posts (100 points).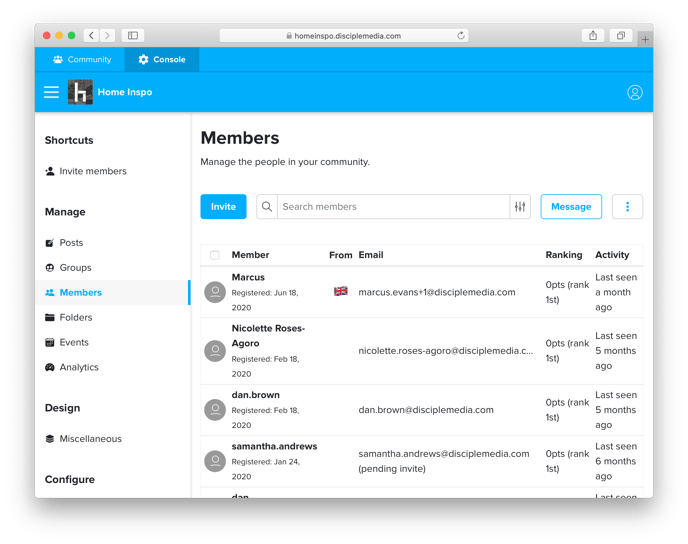 We've given you a few options above your Member list. You can:
Search your existing Members using the search bar
Filter the list to see specific groups of Members
Send push notifications to members
Export your list of Members.
By clicking the three dots to the top-right of the Member list you can choose a different parameter for the list. From there you can also Export your Member list, add one or more Members to specific Groups or delete Members.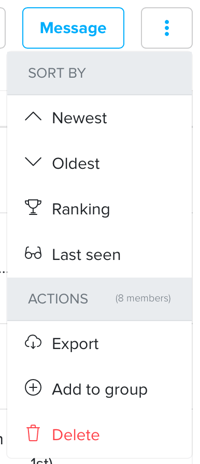 How to manage individual Members
To see more information on a specific Member, simply click on them from the Member list. You'll then see their extended profile.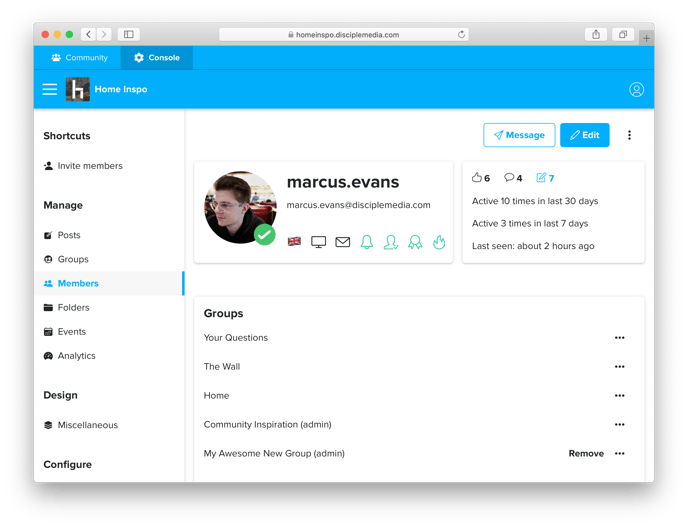 In the module with their name and profile you'll see that Member's permissions. In the module to the right you can also see more of their engagement stats.
By clicking Message you can send this specific Member a push notification. You can tailor the notification's content to that Member and choose what to open when the Member reacts to the notification.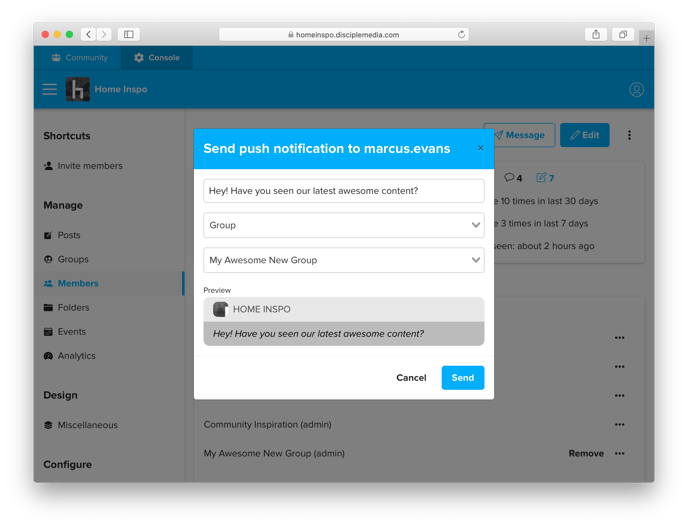 From a Member's page you can also edit their permissions and some of their info. Just click Edit. From here you can edit the Member's profile picture, username and email address. You can also give them:
Ability to send push notifications - When the Member posts the community will receive a push notification.
Ability to accept friend requests - Will be searchable if someone wants to add them as a friend.
Ability to be a trusted reporter - If they report a post it will be removed immediately.
Ability to livestream – They can Livestream to your community.
Ability to be a verified member - They'll have the sought-after green tick ✅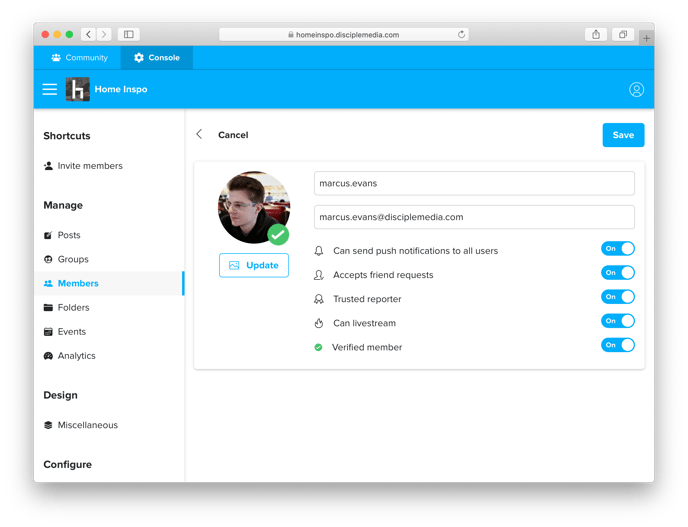 Click save and you're done!
---
Looking to create your own community app? Contact our Community Experts - info@disciplemedia.com
Need help with your existing Disciple powered community? Contact our Customer Support team - help@disciplemedia.com