One place with all your members data at your fingertips.
To view the members dashboard in the CMS simply click on 'members' in the left hand menu navigation.
Once loaded you will see the following display.

The first thing to note is the 'search members' and 'sort by' mechanisms. You can search for specific members in the search field or via the meatballs to the right by using members: usernames, name, email address or date of registration.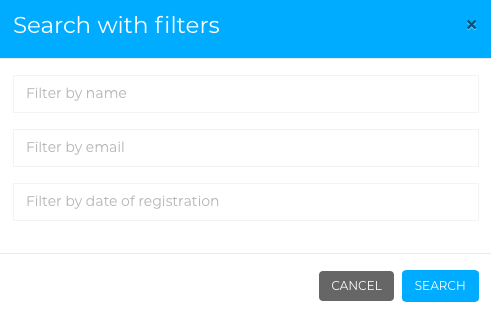 To segment your members with ease you can also click the 'sort by' drop down and pick from: newest, oldest, ranking or last seen.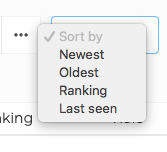 Below the search and filter sections you will see the 8 columns listing your members main attributes:
Avatar - The image your members have added to their account.
Member - Username of your members, including the date they registered.
From (country) - The location (country) your members are in.
Email - The email address you members used to sign up to the app.
Ranking - This is calculated by a combined score of total likes (1 point), comments (2 points) and official re-posts (100 points). Rankings change everyday as it is based on total engagement over the last 30 days.
Role - All users will be members, excluding those displayed as 'anonymous', these are members who skipped sign up on iOS.
Auth - How members signed up to the app. The majority will be via email authentication, excluding the anonymous (as explained above).
Activity - Highlights when members were last present in the app.

To see more information on a specific user, simply click on them and their extended profile, including history will be displayed.

To the left you have an overview of the information displayed on the dashboard, on the right you have the following: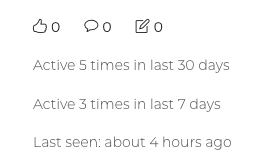 This shows the interaction of that user: likes, comments, posts and their activity.
If needed you can send a member a personal push notification. To do this click on the message button to the top right of your screen.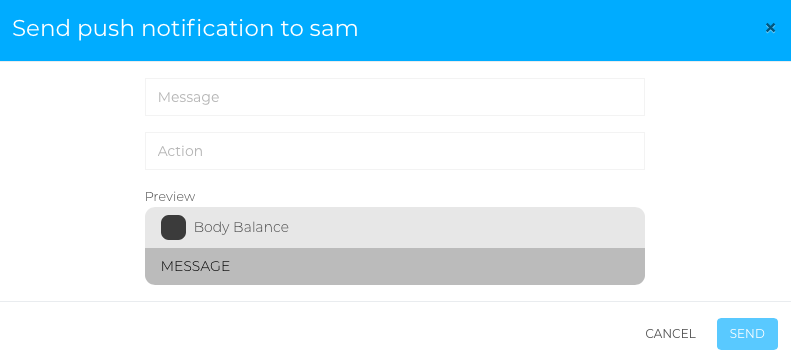 Input your message, fill in the 'action' field with a deep link to take the member to a specific part of the app and click send!
Deep linking guide can be found here.
If required you can also edit a member. To so this click on the edit button to the top right of your screen.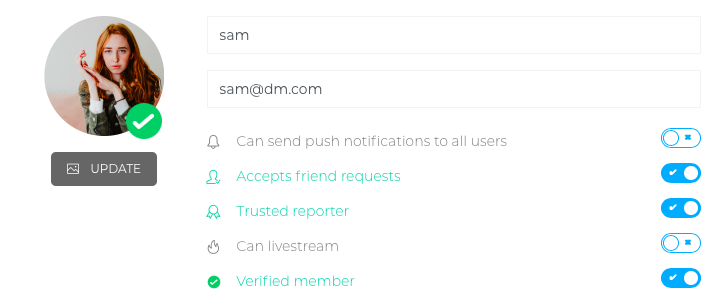 Here you can edit the members:
Avatar
Username
Email Address
Ability to send push notifications - When the member posts the community will receive a push notification.
Ability to accept friend requests - Will be searchable if someone wants to add them as a friend.
Ability to be a trusted reporter - If they report a post it will be removed immediately.
Ability to livestream
Ability to be a verified member - Will have the green tick!
Click save and you're done!
__________________________________________________________________
Looking to create your own community app? Contact our Community Experts - info@disciplemedia.com
Need help with your existing Disciple powered community? Contact our Customer Support team - help@disciplemedia.com