You've created your Folders – now the fun begins! This is your guide to adding content to your Folders.
Click on the media root folder to be presented with the below view.
To add assets to your Folders select Folders from your left-hand menu.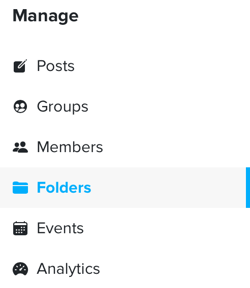 This will take you to the Root Folders page. You can either click one of your existing Folders to add content to, or add a new Folder by clicking Add subfolder.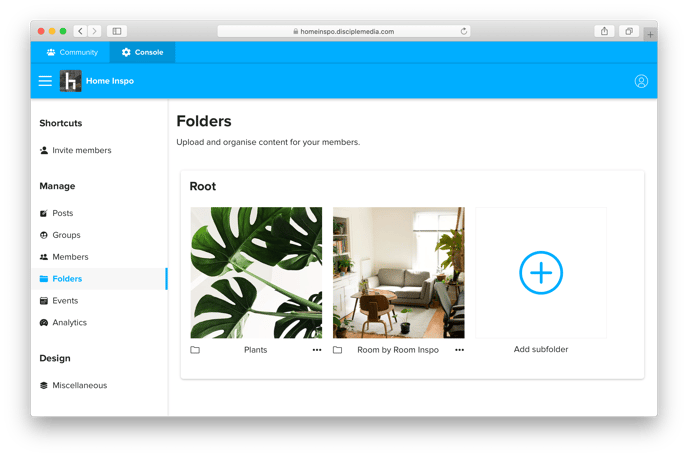 Once you're in the Folder you want to add content to just click Add with the big plus sign (you can't miss it).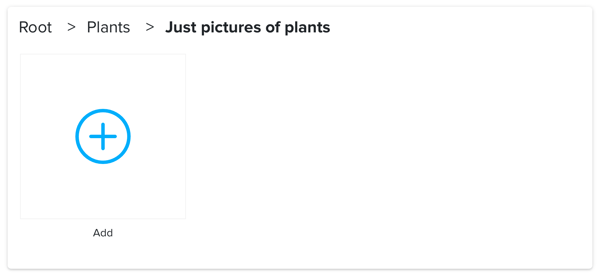 You can then choose which type of content you want to upload. You can choose between:
Folder
Assets (these are simply files like images, videos, PDFs etc.)
Link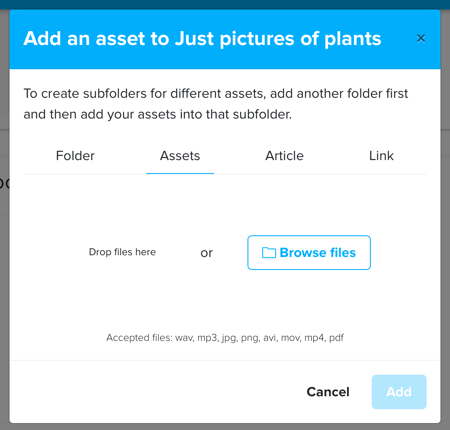 Once you've uploaded your assets, click 'add'.
To upload assets, click Browse files and select your files on your device. When upload them you'll see a progress bar which will reach 100 when each file upload is complete. When all your files are at 100, click Add.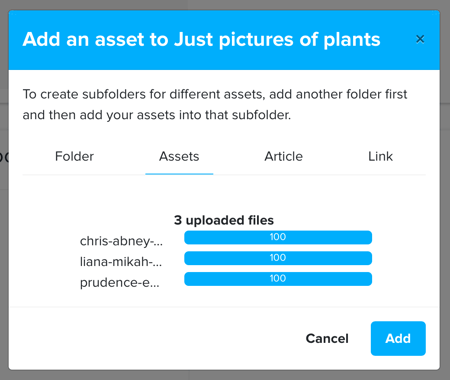 You'll then see your assets in the Folder.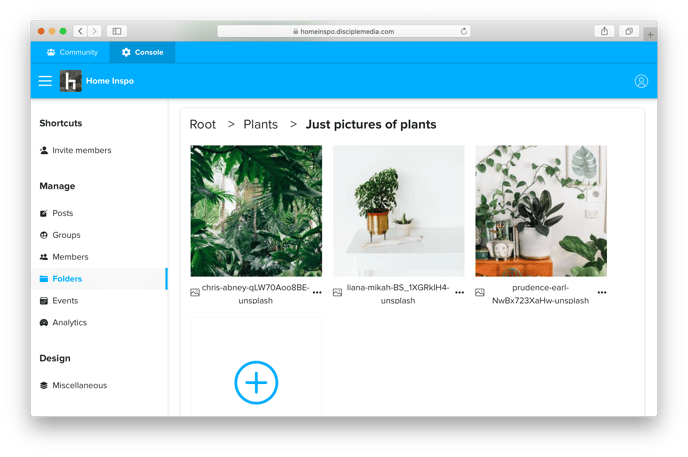 If you click the pencil icon to the right of the main Folder section at the top of the page, you'll be able to edit some of this Folder's settings.
Name – change the name of the Folder
Description – give the Folder a description to let your Members know what to expect
Display as... – choose whether to display this Folder's items as a list or a gallery; it's a good idea to choose gallery view if you're using images and videos; list view is ideal for documents, recipes, articles etc.
Choose Group(s) – you can which Group(s) can see this Folder
Hide Folder name(s) – you can choose not to display the Folder name if you prefer that; some Hosts do this to maintain a certain aesthetic in their community – they might use the Folder thumbnail to show the name, for instance.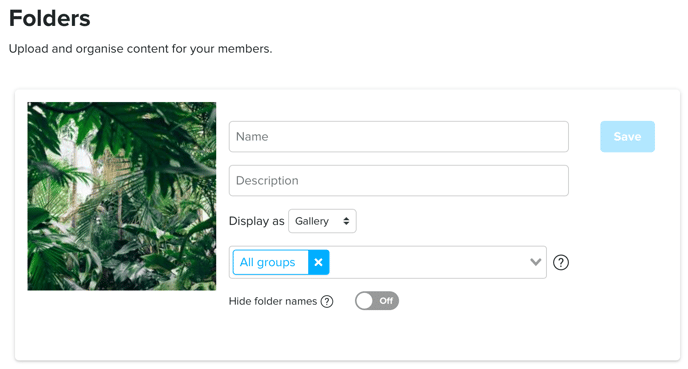 Below you can see examples of the gallery and list views. The gallery view is on the left and the list view is on the right.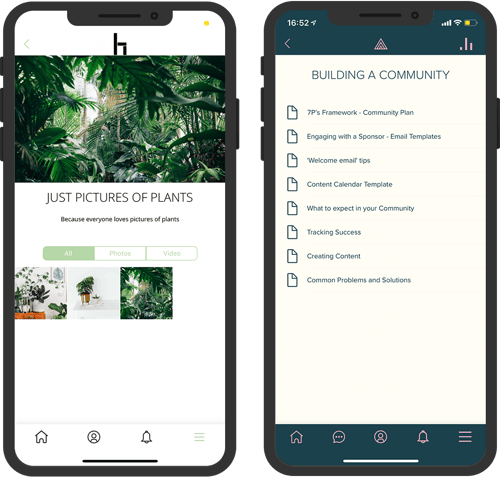 Once you're happy with your Folder's settings, click Save.
---
Looking to create your own community app? Contact our Community Experts - info@disciplemedia.com
Need help with your existing Disciple powered community? Contact our Customer Support team - help@disciplemedia.com