You've done the hard part by creating your folders, now the fun begins! Read this guide to understand how to add assets to your folders.
To add any assets to a folder firstly you must create one. The guide for creating folders can be found here.
Click on the media root folder to be presented with the below view.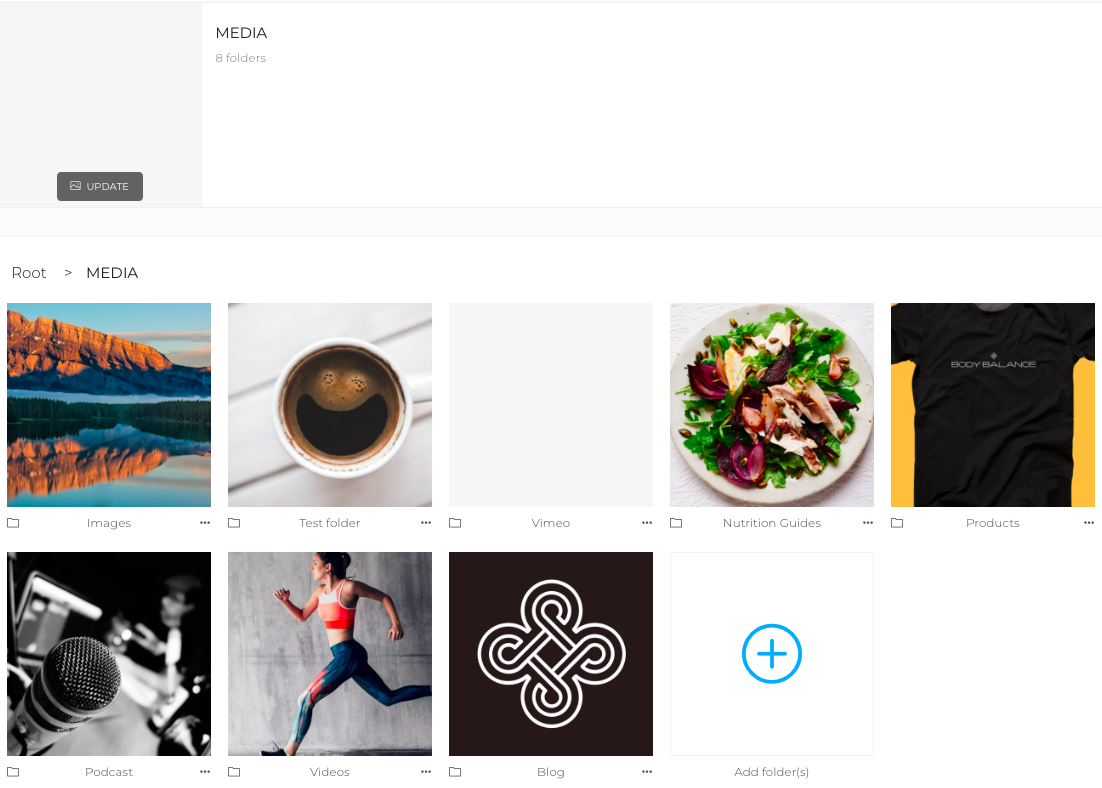 Here you can either select an existing folder to add assets to, or create a new one by clicking on the plus icon 'add folder(s)'.
Click on the folder you want to add assets to, doing this will land you directly on its main view.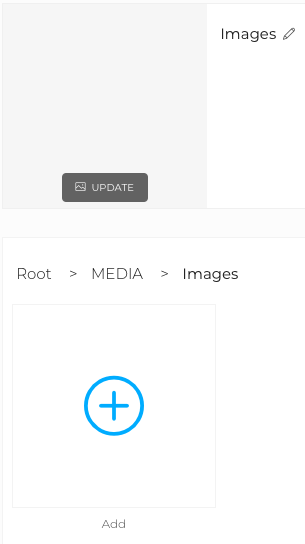 Here you can add a cover image, change the name or add assets to the folder. To add assets click on the plus icon, a lightbox will appear where you can choose whether to add...
Another folder (to create a folder tree. Essentially a folder within a folder):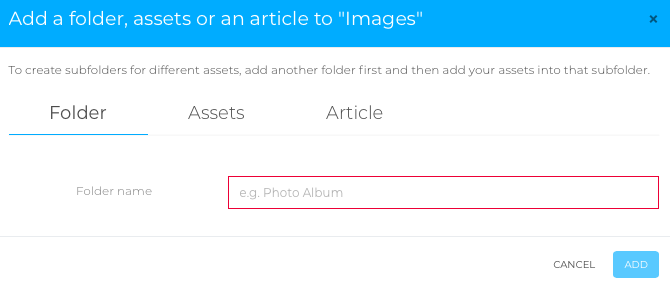 Assets: images, videos or documents (uploaded directly from your computer):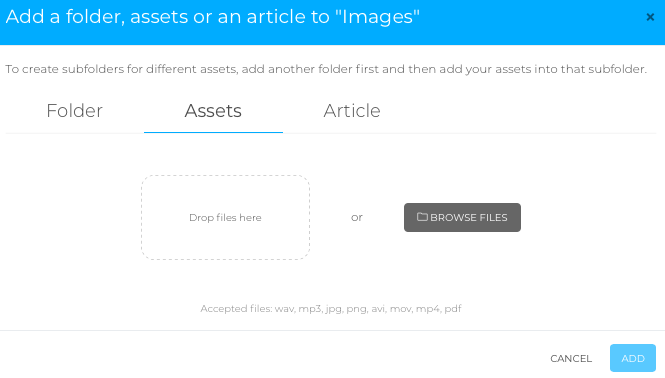 Or an article (guide to create an article can be found here):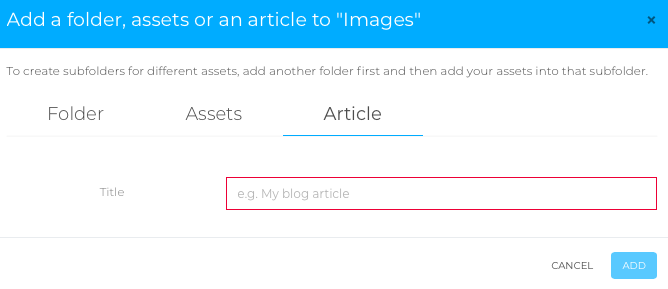 Once you've uploaded your assets, click 'add'.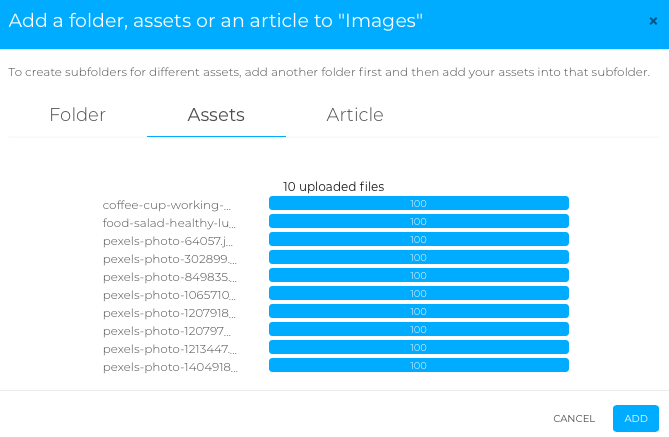 Your assets should appear in the folders main view. From here you can decide whether to display the images in 'gallery' or 'list' view.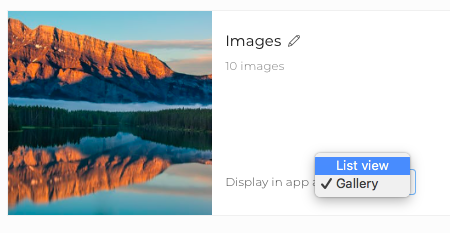 The image to the left hand side displays a gallery view, with thumbnails of your pictures shown in a grid. The gallery view can host pictures, videos, audio and PDFs.
On the right hand side you have the List view, which is a great way to display content with titles such as audio (podcasts, songs, etc), videos, and PDF documents.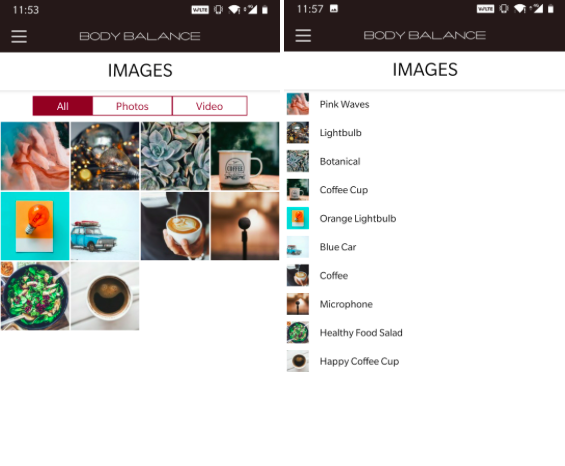 Once you've decided on how to display your content you're good to go!
__________________________________________________________________
Looking to create your own community app? Contact our Community Experts - info@disciplemedia.com
Need help with your existing Disciple powered community? Contact our Customer Support team - help@disciplemedia.com