We are currently adding a Buffer integration to the Disciple Platform. It will soon be possible to select a Disciple group to post to, just as you would pick a Facebook page or Twitter account to post to. This document describes what you need to do
Step One: Facebook Page Setup
Unfortunately, Buffer's platform has a fixed set of destinations and doesn't support dynamically adding new destinations like Disciple. So instead, you must set up a hidden Facebook page and use that as a substitute destination.
Start off by creating a Facebook page here. It doesn't matter what the page type, name, or category is. Then go to the page settings, then General ➙ Page visibility, and select "Page unpublished" so that it's not visible to the general public. Once selecting unpublish, select "Other" as the reason and leave no comment.
Step Two: Buffer ⇄ Facebook Setup
Once you have set up your Facebook page, you can then connect Buffer to it. From the Buffer dashboard, choose to connect a new social account. From there, choose to connect a Facebook page, at which point you will have the opportunity to log into Facebook and pick the page you just created as the destination. When you are presented with the choice of posting to your profile or to the page, make sure to pick the page.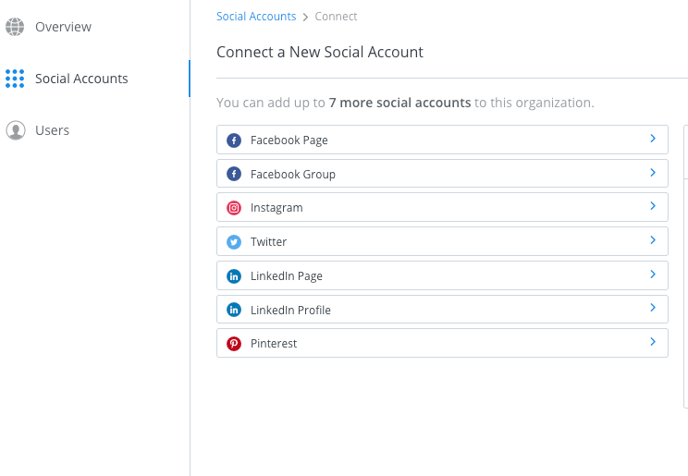 Step Three: Buffer App Setup
In order for us to show posts from Buffer in your app, we'll need to set up a new connection. You can create a Buffer app here. It doesn't matter the precise values you enter into the form, except for the callback URL, which should be urn:ietf:wg:oauth:2.0:oob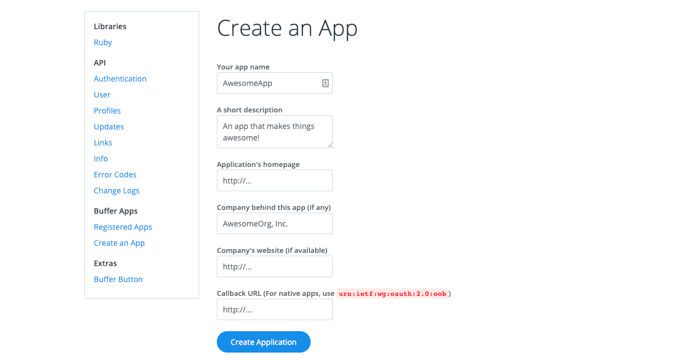 Once you have created that you should see an access token at the bottom of the setup confirmation page, please keep this safe, we will need this soon.
Step Four: Buffer ⇄ Disciple
Log into the Hub and go to General ➙ Integrations ➙ Buffer section. You will see the option to enter a Buffer access token.
Once you enter your Buffer access token you will enter a 3 step process. The final step should include a list of Buffer connections which should be be empty, we will now need to add the connection.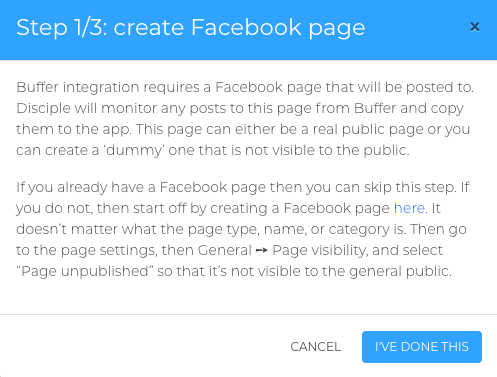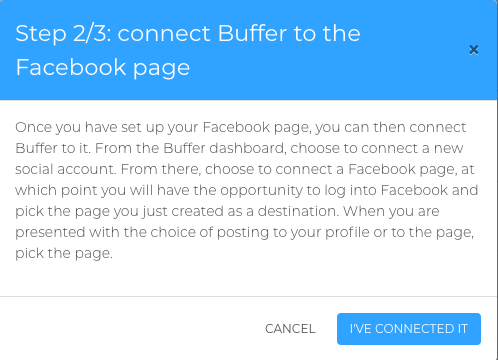 When adding a connection you will be prompted to input three things:
Which Buffer profile to use as the source of the updates.
Which group in your community to use as the destination for updates.
Which community member to post as.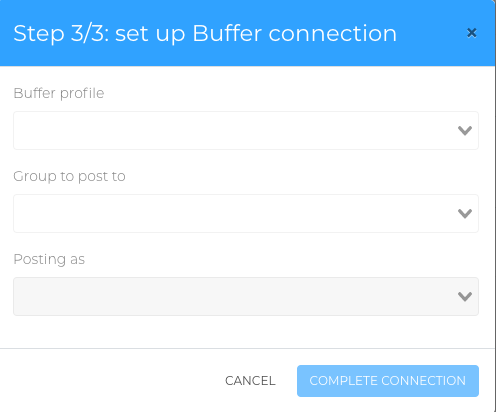 As soon as you set up a connection here, we will start watching for updates you make through Buffer and we will mirror them in your Disciple community.
Mobile App View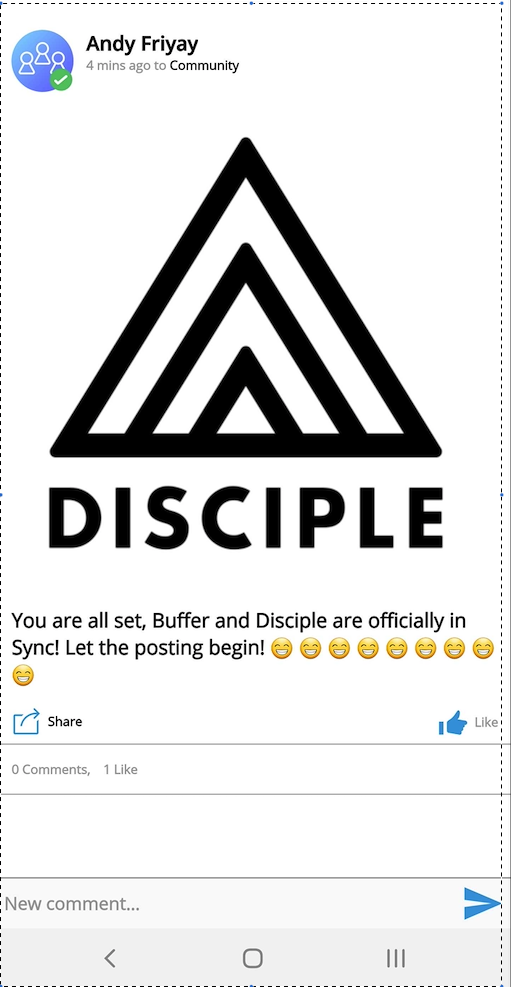 Buffer View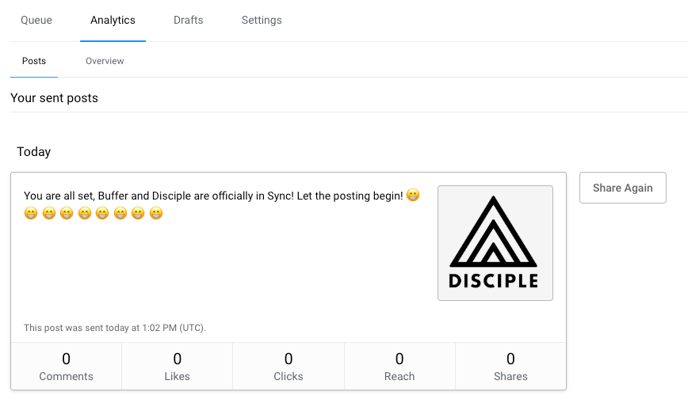 Happy Posting!
Useful Information
It will take approximately 5 minutes for the Buffer post to show in your app
All posts will show a time stamp in the past that matches the time you posted in Buffer
If you post on the unpublished Facebook page it will follow into Buffer and then subsequently into your App
If you have posts in Buffer and you link that account to your app it will copy all the Buffer posts into your application
You can connect 1-10 pages from Buffer to your app
Need help with your existing Disciple powered community? Contact our Customer Support team - help@disciplemedia.com