Groups are a great way to foster connections and conversation in your community. With Groups you can segment your audience easily and effectively.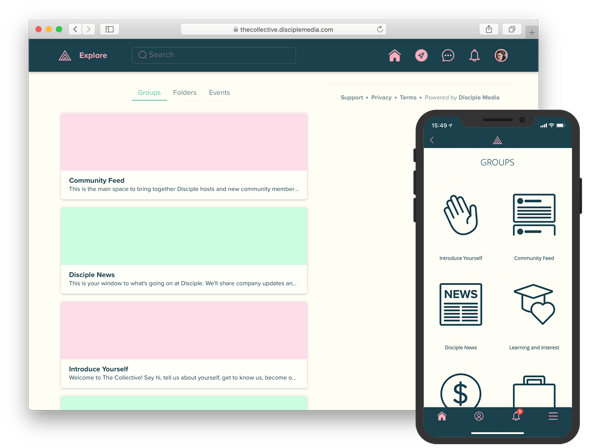 What are Groups?
Groups are a fundamental part of our community platforms. Through Groups, Hosts create segments of their community to:
Give Members tailored, relevant and specific content
Give Members the spaces to post their own content, engage with others' content and to spark interactions with other Members.
What types of Groups are there?
Traditional groups exist to connect people based on interests, but with visibility that optimises the experience for community leaders and members. To give Hosts flexibility with their Groups we offer four types – Mandatory, Public, Private and Secret.
Who can create Groups?
Hosts, Administrators and Managers can create and edit Groups. Check out our article on how to create groups to find out more.
How many Groups can I create?
There's no limit to the number of Groups you can create. Yay!
Can I charge Members for access to specific Groups?
Not at the moment.
Can I livestream to a Group?
Yes! With our Livestreaming feature you can stream to a specific Group. When you start a livestream you can choose which Group you want to stream to. Then after you've finished your livestream you can choose which group you want to post the recording to. Find out more about our Livestreaming feature.
---
Looking to create your own community app? Contact our Community Experts.
Need help with your existing Disciple powered community? Contact our Customer Support team.