Linking your Google and Apple Developer Accounts to ours will allow us to release your app into the app stores.
Linking your Apple Developer Account to ours
Log into the App Store Connect and go to the Users and Access section.
Click on the Plus button next to Users to add a user.

Fill in the form using -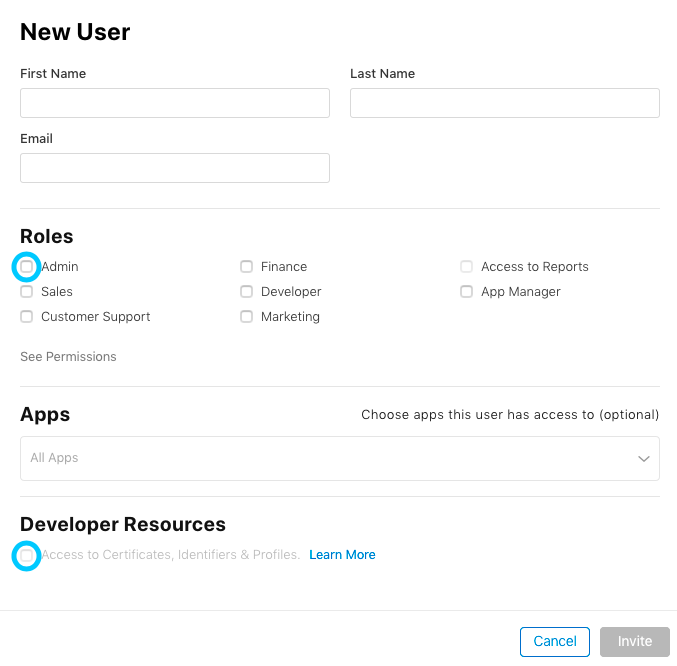 Linking your Google Play Developer account to ours
Start by logging into your Google Play Console. Then visit the left hand menu and toggle Developer Account, where Users & permissions will appear underneath. Click there and select Invite New User as shown below as a blue button.​

Fill in the form using -
Email: appstores@disciplemedia.com
Access expiry date set to Never
Role set as Admin.
Make sure you type the email address in and not copy and paste it.
Ensure all the boxes under Access Level
Then Send Invitation 👍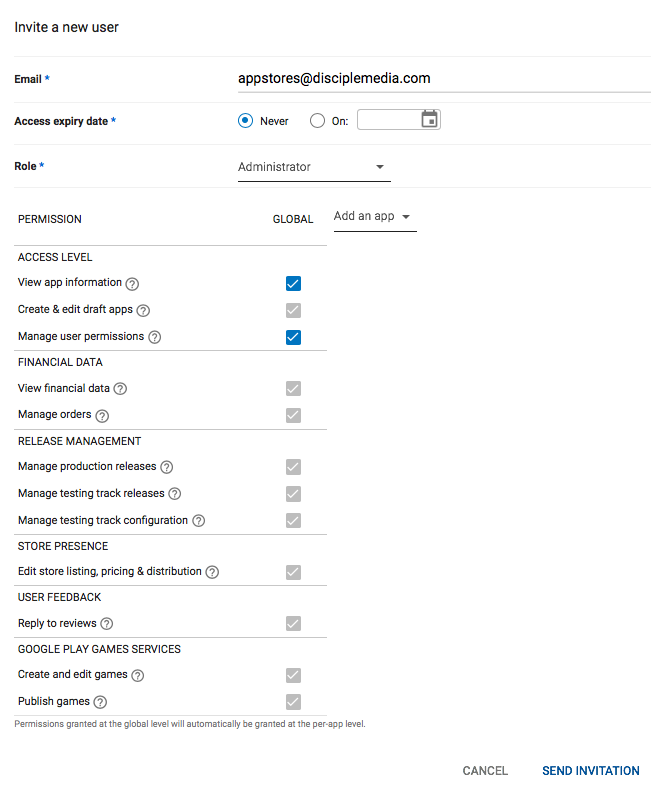 ⭐Finished! 🔗Thank you for linking both of your accounts to ours - this will enable us to release the app in your accounts when it's ready ⭐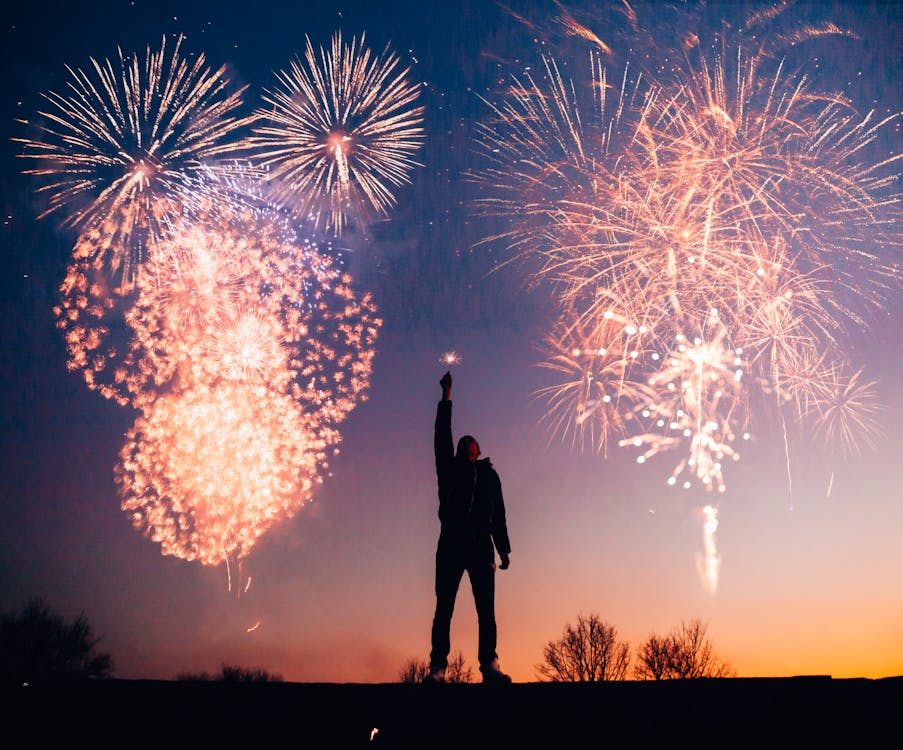 __________________________________________________________________
Looking to create your own community app? Contact our Community Experts - info@disciplemedia.com
Need help with your existing Disciple powered community? Contact our Customer Support team - help@disciplemedia.com