Your community's name is its badge. It's probably the first thing about your community that any potential members will ever see.
You've probably agonised over your community name and at some point you might want to update it.
Here we've answered some common questions we've had about changing community names and URLs.
How do I change my community's name?
In your Disciple Console, select 'Branding' in the left-hand menu and simply enter your community's new name on that page.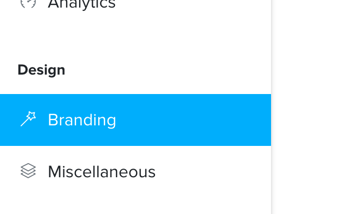 This will change the name of your community that your members will see on your posts and at the top of the community. It won't change your community's URL.
I changed my community's name but it's still the same – what happened?
It can take up to 10 minutes for your new community name to process and display in your Console and your Community itself. Remember that this only changes your community's name, not its URL.
If your community's name hasn't changed within 10 minutes just send us an email on help@disciplemedia.com and we'll look into this for you.
We hope this helps. If there's anything else we can help you with, just let us know by emailing us on help@disciplemedia.com.