At Disciple we love working with our customers to build the best possible platform and community experience we can.
Here's how you can send us your suggestions for product features.
Via the Console
1. Click the option on the bottom left-hand corner of the Console and select Feature suggestion.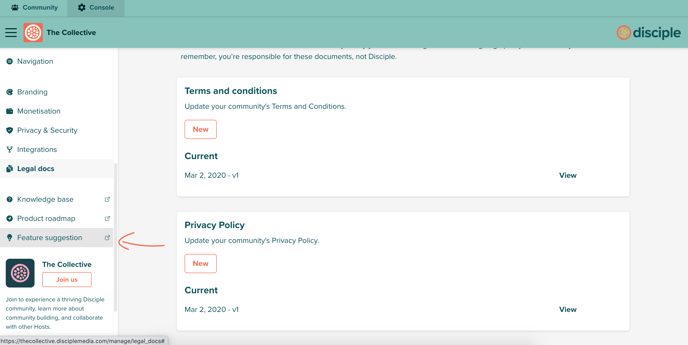 2. You can then choose which product you'd like to make a suggestion about – either for the App itself (Community 'facing' areas) or the backend (the Console).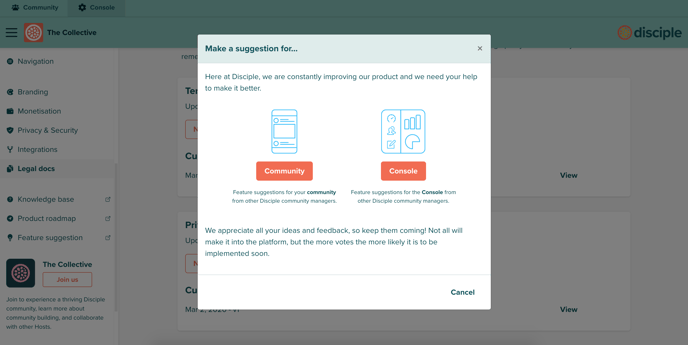 3. You'll then see the feature suggestion page where you can read other Hosts suggestions or click Make a suggestion to create one of your own.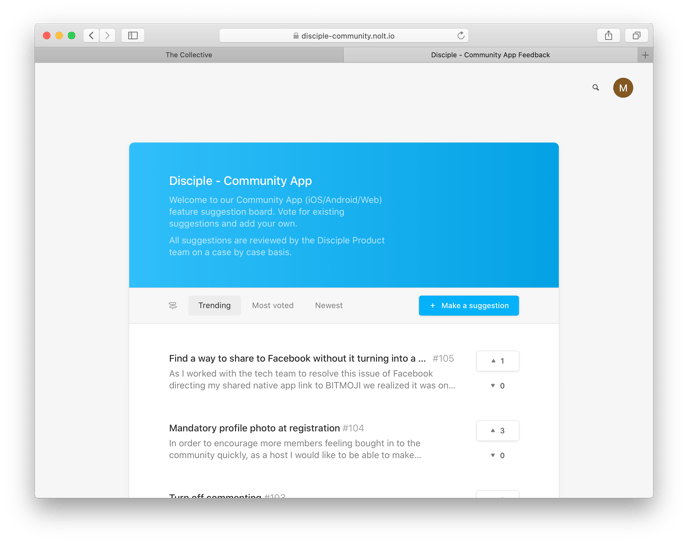 By default, you will see a trending list of suggestions which you can click on to read in full. We would advise searching for and upvoting suggestions to show your approval (or downvote to show your disapproval) for a certain idea. Some suggestions have statuses like 'Working on' or 'Completed' which signal those features we're currently exploring or making a reality. The tab to the left of 'Trending' also shows a timeline of status changes on feature suggestions.
4. To make a new suggestion click Make a suggestion and fill in the form.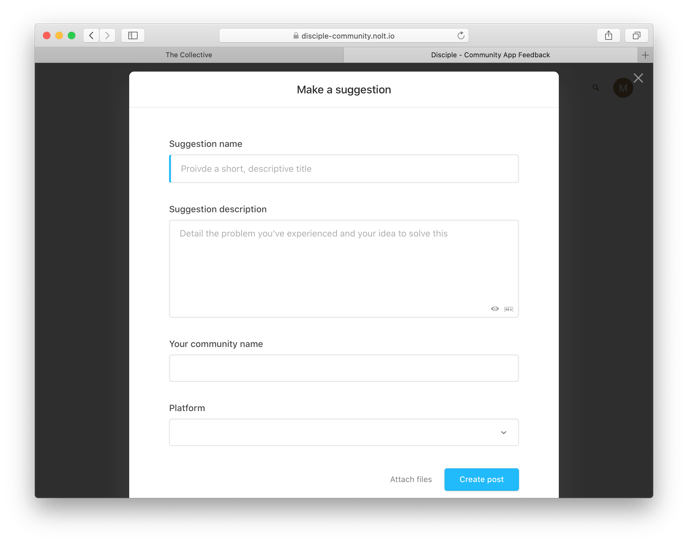 Via The Collective
1. Head to the Homepage of either the web community or mobile app
2. Scroll to the folder titled 'Feedback'
3. Select either 'Console Feedback' or 'Community Feedback'
It's important o communicate clearly and with as much detail as possible to the Disciple Product Team so we have the best chance of bringing your ideas to life. You can also attach files like screenshots that you think will help us understand your suggestion.
In rare cases, some suggestions may be removed if they don't contain enough information.