Your members have the ability to reset their account passwords themselves but if they're having trouble doing it, don't panic, it's easy enough to do within the Console.
1. Login to the CMS (also known as the Console).
2. Click on 'Member List' down the left hand navigation.
3. Locate the member in question and click on their profile:

4. Click the three dots to the top right hand corner of the page: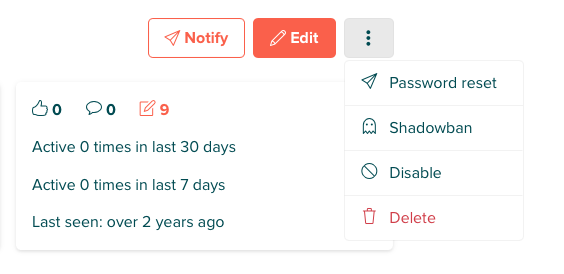 5. Click 'send password reset' and it's done!
__________________________________________________________________
Looking to create your own community app? Contact our Community Experts - info@disciplemedia.com
Need help with your existing Disciple powered community? Contact our Customer Support team - help@disciplemedia.com