You can add Events to your community to keep your Members up to date with the latest exciting happenings.
How to create Events
To create an event, click Events in the left-hand menu in the Console.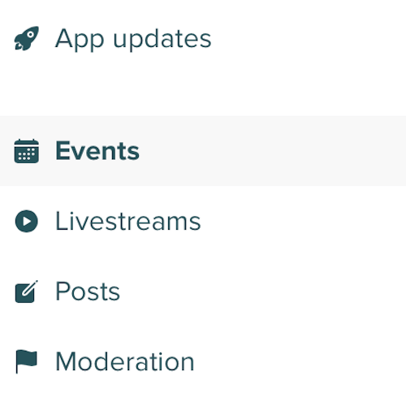 You can then enter your Event's details and then make it viewable to a specific group or to everyone.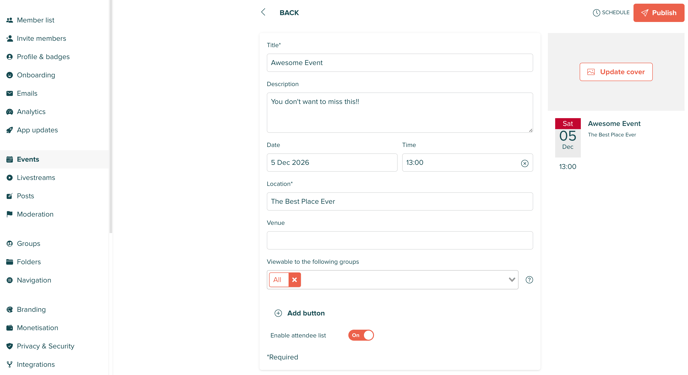 Below the Event's details you can click Add button to give your members an action – this could be a link to buy tickets, for example.
Just enter the button's details and click Add. Your button can link to any of these:
Group
Post
Event
Article
Hashtag
Folder
External URL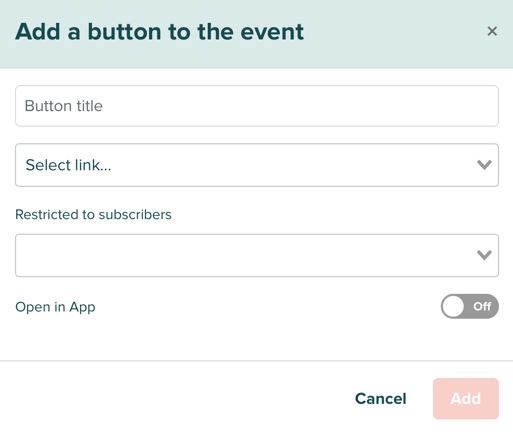 To the right of the page you can click Update cover to add an image to the Event. It's always preferable to add an image as it makes your Event look more enticing!
You'll also see a mini mockup of what your Event will look like within your community, along with your button (if you've added one).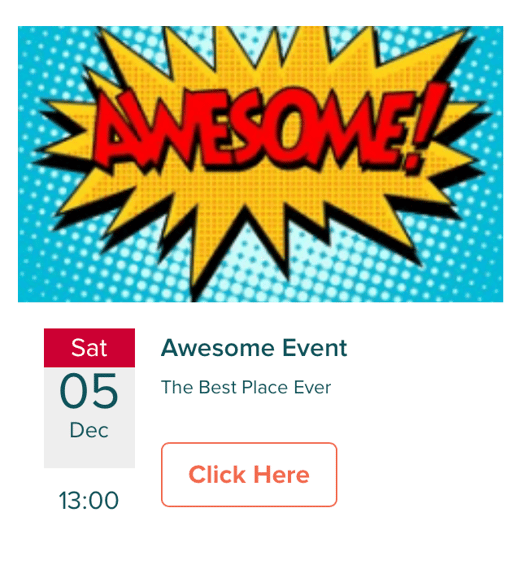 Once you've entered all of your Event's details, just click Publish to make it live.