Adding a Google Calendar link to your Event gives your Members a way to save the event in their personal Calendar, maximising your Event's attendance and reach.
Step-by-step – How to add a Google Calendar link to your Event
1. First you need to make sure your Google Calendar is available to the public (i.e. your Members). Here's how to create and manage a public Google Calendar.
2. Create the Event in your Google Calendar.
3. Click More options in the bottom-left corner of the Event creation box.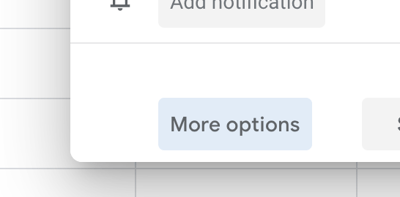 And make sure that the Event is set to Public.
4. Save your Event.
5. In your Calendar select the Event and click the three dots for more options. Then click Publish Event.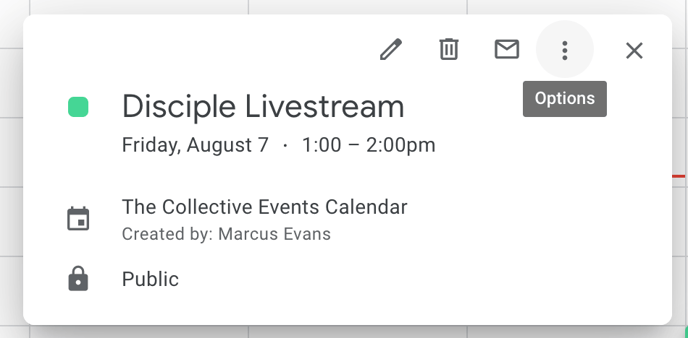 6. Copy the Link to event URL.
7. Head back to the Disciple Console. Either create your new Event or edit an existing Event. Click Add button.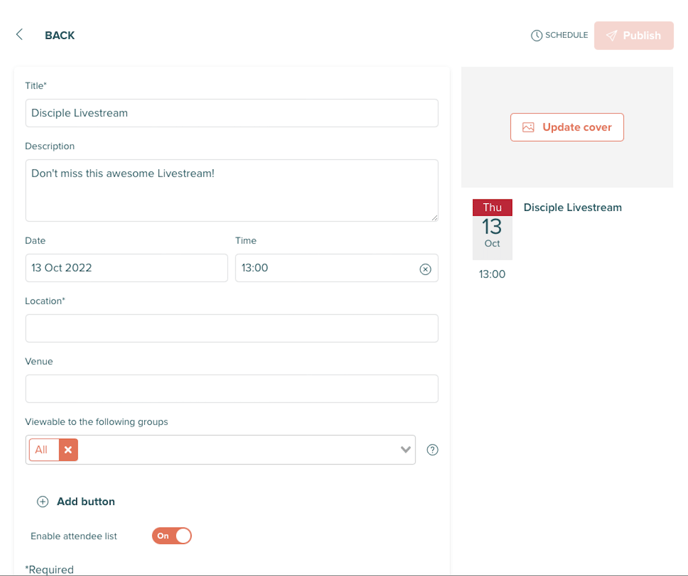 8. In the popup, give your button some text (something like Register or Join event). Then from the drop-down list below that, select External URL. Paste your Google Calendar link into the URL box.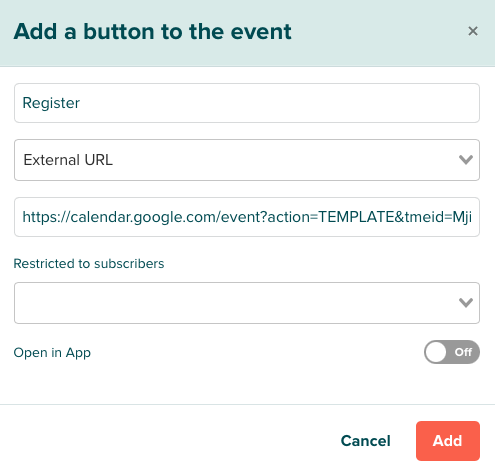 9. Click Add. Then click Publish to make your event and link live.